Sox Drop 6th Straight In Loss To Blue Jays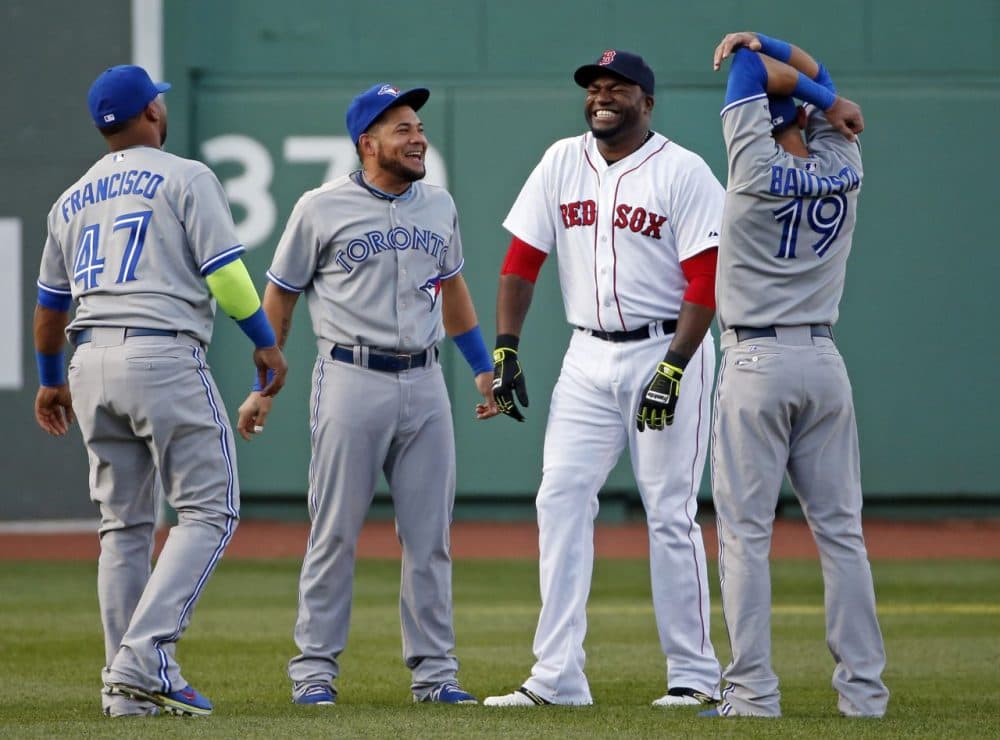 This article is more than 7 years old.
The last time the Blue Jays faced Clay Buchholz, Edwin Encarnacion was left out of the starting lineup because of his career numbers against the Red Sox right-hander.
This time, the Toronto first baseman was too hot to sit.
"I don't think you can get any hotter than this," Blue Jays manager John Gibbons said on Wednesday night after Encarnacion led Toronto to a 6-4 victory over Boston by hitting two homers off Buchholz - his second straight multi-homer game. "He erased all that, though."
Entering the game with just one hit in 21 at-bats against Buchholz (2-4), Encarnacion hit a solo homer in the second inning and a two-run shot in the third. Encarnacion, who homered twice in Toronto's 7-4 victory on Tuesday, now has seven homers in his last six games.
He is the first Toronto player to have four multi-homer games in a month, and the first major-leaguer to do so since Troy Tulowitzki in September of 2010.
"It's crazy how this game is," Encarnacion said. "In April, I only had two homers; now I have (11) this month and two in one day. That shows you how crazy this is."
Drew Hutchison (3-3) allowed one run in 5 1-3 innings for Toronto, which has won seven of its last nine games. Casey Janssen pitched the ninth for his fifth save.
Xander Bogaerts had three hits, including two doubles, as Boston lost its sixth consecutive game. It's the team's longest losing streak since dropping the final eight games of the 2012 season, ending the Bobby Valentine era after one year.
Buchholz allowed four earned runs in 4 2-3 innings, striking out two while walking two and giving up nine hits - including two homers to a batter he had dominated.
"He's a dangerous hitter with tremendous power," Red Sox manager John Farrell said. "You make mistakes, he makes you pay. This is a quick strike offense."
The Blue Jays made it 4-0 after three innings thanks to Encarnacion's two homers into the seats above the Green Monster. Shane Victorino homered for Boston - his first since a Grand Slam in Game 6 of the AL championship series against the Detroit Tigers - to make it 4-1.
Dioner Navarro's RBI single in the fifth made it 5-1 and chased Buchholz. The Blue Jays added another run in the seventh on Anthony Gose's RBI single.
The Red Sox scored three in the eighth to make it a two-run game thanks partly to back-to-back RBI doubles by Mike Carp and Bogaerts. Brock Holt singled to score Bogaerts before Brett Cecil struck out Grady Sizemore and then Steve Delabar, on his first pitch, retired Dustin Pedroia on a groundout.