Gov. Patrick Signs Early Voting Bill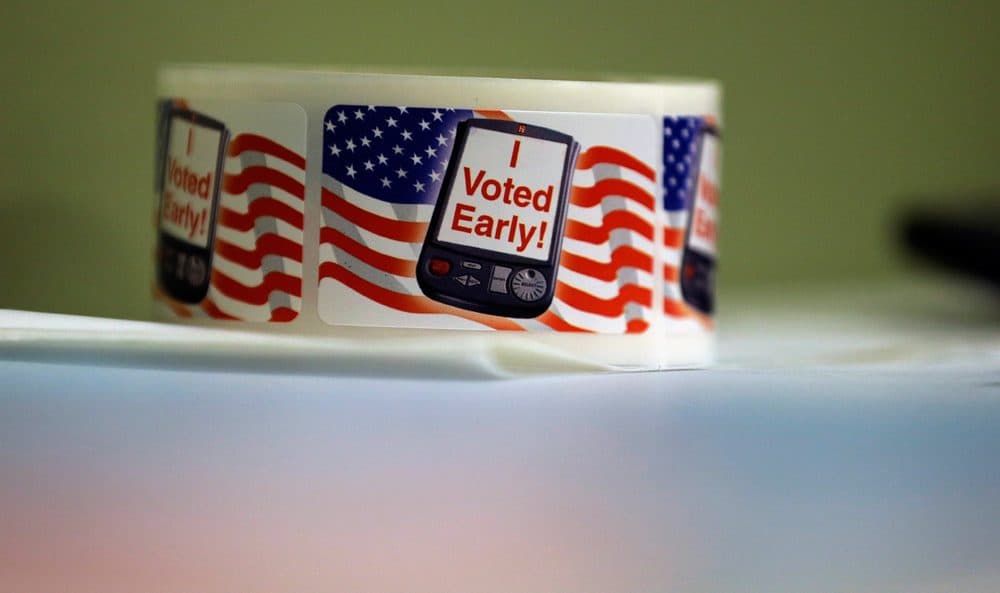 This article is more than 7 years old.
Massachusetts voters will be able to register online and cast their ballots up to 11 days before Election Day under a new law designed to update the state's election laws.
The goal of the new law — which also lets 16- and 17-year-olds pre-register to vote — is to encourage more participation at the ballot box and fully embrace digital technology.
Early voting will apply to all November state elections excluding primaries beginning in 2016 and will also permit early voting by mail.
Patrick signed the bill at a State House ceremony Thursday after the legislation passed the Massachusetts House and Senate.
"It's a great bill. It's a big step forward for making it easier to participate in our voting," Patrick said.
Voting rights advocates also hailed final approval of the measure, noting that 32 other states already allow early voting.
"For the first time in decades Massachusetts can now call itself a national leader in ensuring free, fair and accessible elections," said Pam Wilmot, executive director of Common Cause Massachusetts, one of the groups that pushed for the changes.
The new law also creates an online portal to check voter registration status, provides for automatic postelection audits of randomly selected precincts after presidential elections, and requires municipal election officials to attend annual training sessions.
Supporters of the law say the provisions that encourage 16- and 17-year-olds to pre-register is critical to helping develop the habit of participating in the electoral process. The teens will be designated in annual voter registers as "pre-registrants" until they reach the voting age. At that point, the designation will be removed.
Voting rights activists also said that early voting will let residents better fit their voting into busy personal schedules while online registration will encourage more people to register. Online registration will require the completion of a digital affidavit.
The law also establishes a website to update residents on the status of their registration.
"In many parts of the country, the discussion is how to make it more difficult to vote," said state Secretary William Galvin. "That is not the discussion we are having in Massachusetts."
However, advocates didn't get everything they wanted, including a provision that would have allowed voters to register on Election Day.
The law also creates an Election Laws Task Force. The panel will study the costs of early voting; the hurdles to expanding early voting to additional elections; the possibility of using technology including employing Election Day mobile alerts and "e-voting"; and more accessible voter registration including Election Day registration.
This article was originally published on May 22, 2014.