CDC: Record-Breaking Year For Measles Due To Travel, Non-Vaccinated Residents
This article is more than 7 years old.
Measles, one of the most contagious diseases in the world, was officially eliminated from the U.S. in the year 2000.
Nevertheless, we're in the midst of a record-breaking year for measles in this country, according to a new report from the Centers for Disease Control and Prevention, with 288 confirmed cases so far.
There are two main reasons for the spike, said Anne Schuchat, M.D. (RADM, USPHS) assistant surgeon general, United States Public Health Service and director of the CDC's National Center for Immunization and Respiratory Diseases, speaking at a telebriefing for reporters today.
First, she said, travelers are importing measles into the U.S. from other parts of the world, including Europe, Asia, Africa and the Pacific, notably the Philippines, which has been experiencing a large measles outbreak. In addition, Schuchat said, the imported measles is spreading within communities of non-vaccinated people.
From the agency's weekly Morbidity and Mortality Report:
Most of the 288 measles cases reported this year have been in persons who were unvaccinated (69%) or who had an unknown vaccination status (20%); 30 (10%) were in persons who were vaccinated. Among the 195 U.S. residents who had measles and were unvaccinated, 165 (85%) declined vaccination because of religious, philosophical, or personal objections, 11 (6%) were missed opportunities for vaccination, and 10 (5%) were too young to receive vaccination.
When asked if the non-vaccinated U.S. residents who contracted measles had declined shots due to widely discredited information linking autism to the MMR vaccine, Schuchat said no, public health officials don't believe that to be true.
Her bottom line message was clear, however: "This year we are breaking records for measles," Schuchat said. "And it's a wake up call. Measles may be forgotten but it's not gone."
(She also added that if you don't know whether you've had measles or the vaccine, it's OK to get another MMR shot, unless it's contraindicated, for instance, if you're immunosuppressed or pregnant.)
Here's more from the CDC:
A total of 288 confirmed measles cases have been reported to CDC, surpassing the highest reported yearly total of measles cases since elimination (220 cases reported in 2011) Fifteen outbreaks accounted for 79% of cases reported, including the largest outbreak reported in the United States since elimination (138 cases and ongoing).

The large number of cases this year emphasizes the need for health-care providers to have a heightened awareness of the potential for measles in their communities and the importance of vaccination to prevent measles.
Locally, Anne Roach, with the Massachusetts Department of Health, says there have been 8 confirmed cases of measles among state residents so far this year.
And more from the agency news release:
Of the 288 cases, 280 (97 percent) were associated with importations from at least 18 countries. More than one in seven cases has led to hospitalization. Ninety percent of all measles cases in the United States were in people who were not vaccinated or whose vaccination status was unknown. Among the U.S. residents who were not vaccinated, 85 percent were religious, philosophical or personal reasons.
The large number of measles cases this year stresses the importance of vaccination. Healthcare providers should use every patient encounter to ensure that all their patients are up to date on vaccinations; especially, before international travel.
More than ever health care providers need to be alert to the possibility of measles and be familiar with the signs and symptoms so they can detect cases early.
"Many U.S. health care providers have never seen or treated a patient with measles because of the nation's robust vaccination efforts and our rapid response to outbreaks," said Schuchat.
Patients who present with fever and rash along with cough, runny nose, or pink eye should be evaluated for measles; especially, if the patient is unvaccinated and recently traveled internationally or was exposed to someone else who has measles or recently traveled. If healthcare providers suspect a patient with measles, they should immediately isolate the patient to help prevent the disease from spreading, immediately report the case to their local health department and collect specimens for serology and viral testing.
Timely vaccination is the best way to prevent measles. Infants and young children are at high risk of getting a serious case of measles. CDC recommends two doses of measles, mumps, and rubella (MMR) vaccine for everyone starting at age 12 months. For those travelling internationally, CDC recommends that all U.S. residents older than 6 months receive MMR vaccine, if needed, prior to departure.
Measles is a serious respiratory disease that is highly contagious. Anyone who is not protected against the disease is at risk, especially if they travel internationally. Measles is still common in many parts of the world, including countries in Europe, Asia, the Pacific, and Africa. Worldwide, an estimated 20 million people get measles and 122,000 die from the disease each year.
Here's more info from the CDC on measles and the current outbreak and guidance for travelers.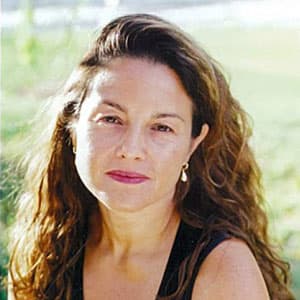 Rachel Zimmerman Health Reporter
Rachel Zimmerman previously reported on health and the intersection of health and business for Bostonomix.