Tick Season: Scary New Stats And Five Smart Tips (Spray Your Shoes)
This article is more than 7 years old.
Fine. I'm a nag. I tell you the same thing over and over for your own good. But only once a year, and now is the time: Caution. Especially if you live in the Northeast, Midwest or mid-Atlantic. Watch out for the deer ticks that carry Lyme and other diseases.
This is the worst season, when the voracious adolescent "nymphal" ticks come out in force, plotting (I may be projecting a bit here) to creep under your clothes and drink your blood and give you their germs, knowing you're unlikely to notice a dark speck the size of a poppy seed — check out the photo above — until it's too late.
A bit of added incentive this year to take preventive measures: scary new statistics and some smart new tips. We cannot know whether this will be a particularly heavy tick year, but Dr. Catherine Brown, of the Massachusetts Department of Public Health, told WBUR, "We haven't seen any weather in the last couple of years that is particularly bad for ticks, and so my suspicion is that there's quite a few of them out there."
That's a suspicion already borne out by copious anecdotes along the lines of "I pulled a dozen of them off my dog this weekend on Cape Cod." And tick spottings appear to be up around the country.
The scary new statistics come from the CDC: Last summer, it adjusted upward its estimate of Lyme disease prevalence by a factor of 10, to about 300,000 American cases a year. Most are easily resolved with prompt antibiotic treatment but some — an estimated 10 to 20 percent — are not, and once you've heard a few of the lingering Lyme horror stories, you resolve to do all you can to protect yourself and your loved ones.
'May has definitely proven itself to be the tickiest month all across America.'

Dr. Tom Mather
So what to do? The CDC offers its tips here, and I spoke with Dr. Tom Mather, director of the University of Rhode Island's Center for Vector-Borne Disease and its TickEncounter Resource Center, a rich repository of evidence-based tick knowledge. He offered five fresh tips, and some new findings on how humidity affects the tick population:
1. Spray your shoes with repellent containing Permethrin. Dr. Mather: "Treating your shoes is a good idea because the nymphal-stage deer ticks are in leaf litter, and so as your shoes move through the leaf litter, that's where those ticks take hold. They're not going to to fall out of trees, they're not going to fly and bite you or anything like that. They're going to latch onto your shoes and crawl up, and they can crawl up pretty fast. And they're going to crawl up generally inside your clothes."
2. Pants. "And so the next place that you want to create a barrier would be your lower clothes, like pants legs. You should be treating the inside as well as the outside, or buy commercially treated clothes that are treated both inside and outside."
3. The dryer: "Just strip your clothes off as soon as you come inside and throw them in the dryer for 10 minutes on high heat and that will pretty much desiccate any ticks you might carry in."
4. But you can't put your dog in the dryer: "So you want to make sure that your dog has effective quick kill product on it like Advantix II. Seresto collars are also very good."
5. Yard: "You don't even have to get ticks on you if you're out doing yard work or gardening because you've treated your yard. Now is the exact perfect time. if you can't count on Mother Nature to kill these ticks off, you can kill them off yourself. Just hire in a professional pest applicator that seems to know what they're doing about killing black-legged ticks. That means they should be offering a program of one to two sprays with a synthetic pyrethroid. We've shown in our studies that that's very effective. A lot of people are offering green alternatives...You may feel good about the fact that you're using a green alternative but alternative should mean that you get the same level of kill, and we have not found that with most of the natural products we've tested so far; there may be some effect, but it may not be as effective as you're hoping for."
His philosophy: "There may be more ticks in more places, but I'm not going to let ticks manage my life. I'm going to manage them."
Overall, Dr. Mather says, data from Tickspotters, a crowdsourcing tool, suggest that May "has definitely proven itself to be the 'tickiest' month all across America." Reports picked up in March, he said, but even during the winter all it took was a few warm days for ticks to reappear — even when the polar vortices hit Texas.
Rhode Island data show that 2012 marked a 20-year high in tick populations, and 2013 beat that record, he said.
But dryness can help beat ticks back down. A recent paper Dr. Mather co-authored, building on about 14 years of observations, found "very strikingly that extended episodes of low humidity in June dramatically affected the population of nymphal ticks," those likeliest to transmit Lyme disease. Specifically, it took more than eight hours of humidity below 82 percent in the shady leaf borders where ticks live for them to start to die off.
So, Dr. Mather said, "If you're feeling like, 'Oh, my, we're having beautiful weather' because you don't like humidity, you can think one step further and say, 'Ah, and I bet we're killing ticks!'"
Further reading: Living With Lyme: A Special WBUR series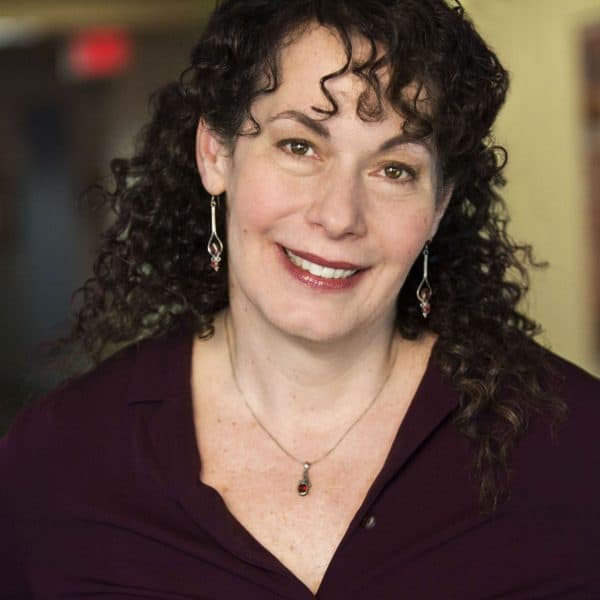 Carey Goldberg Editor, CommonHealth
Carey Goldberg is the editor of WBUR's CommonHealth section.