11 Theaters To Hit This Summer — It's Time To Gas Up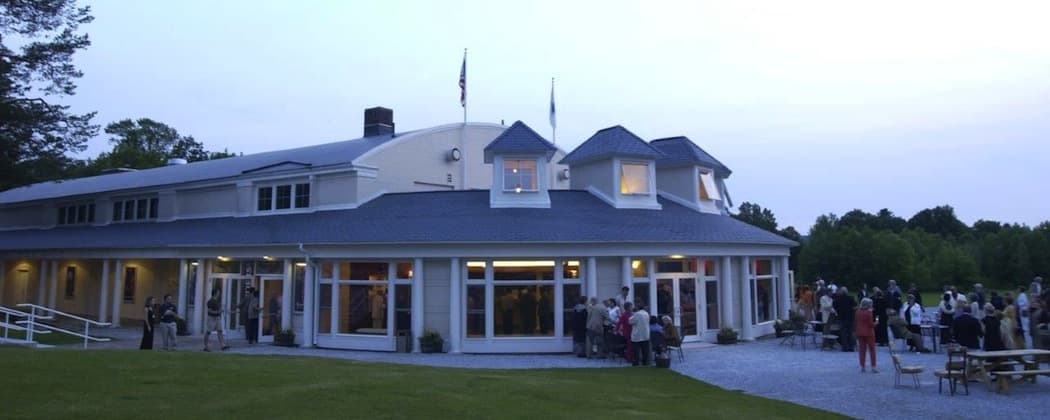 This article is more than 7 years old.
___
UPDATE:Sam Rockwell and Nina Arianda have replaced Chris Pine and Lauren Ambrose in "Fool for Love" at the Williamstown Theatre Festival.
___
North, south, west and … Boston. Theater lovers hardly know which way to turn in the summer. So here's your own personal GPS for the summer months. Well, actually it's my GPS, but feel free to hitch a ride.
1. North Shore Music Theatre in Beverly begins the season with "Anything Goes," a Cole Porter musical that I've somehow never seen. I wish I still had my 45 of Edd "Kookie" Byrnes singing "You're the Top," but I bet NSMT does it better, along with "I Get a Kick Out of You," "It's De-Lovely" and "All Through the Night." Previews June 3. Opens June 4. Closes June 15.
2. Now "Jacques Brel is Alive and Well and Living in Paris" I have seen. Four times when Gloucester Stage Company did it so gloriously in 2003, though the version that came to Boston wasn't exactly the same production. Can director Eric Engel and his cast fill the shoes of Scott Edmiston, Leigh Barrett and the rest of that great crew in the new Gloucester production? Can't wait to find out. Previews begin June 12. Opens June 15. Closes July 6. Gloucester is also tackling Obie winner Amy Herzog's "4000 Miles" July 31-Aug. 17.
3. Past and present Shakespeare & Company artistic directors Tina Packer and Tony Simotes have different ways of asserting their Will in Lenox, but they're almost always highlights of the summer. Simotes, ironically, takes over the Tina Packer Playhouse for "A Midsummer Night's Dream." Previews begin June 21, opens June 29, closes Aug. 30. Packer downsizes to the smaller Bernstein stage in a "Bare Bard" production of "Julius Caesar" with a handful of actors, including significant men in her life — son Jason Asprey and her "Women of Will" collaborators Nigel Gore and Eric Tucker. Previews begin June 27, opens July 4, closes Aug. 30.
4. I kept missing "Freud's Last Session" when Mark St. Germain's acclaimed play began life at Barrington Stage Company, but the Cape Playhouse in Dennis is giving us slackers — what would Freud say — another chance to see C. S. Lewis get shrink-wrapped. Kenneth Tigar plays Dr. Freud. Jonathan Crombie is Lewis. Opens June 23, closes July 5.
5. What does the philosophical "Copenhagen" have in common with the farcical "Noises Off"? They were both written by British playwright Michael Frayn. Another award-winning play, "Benefactors," from the '80s, about housing development (and, of course, many other things) is being revived by Berkshire Theatre Group at the Unicorn Theatre in Stockbridge. Previews begin July 9. Opens July 12. Closes July 26.
6. It's even more of an event when Frayn's compatriot, Tom Stoppard, has a play we haven't seen staged. The acclaimed Harbor Stage Company in Wellfleet fills the gap with this production of "Artist Descending a Staircase," a '70s play (originally for radio) in which an artist falls to his death, Marcel Duchamp is cited, and of course, many other things. Previews begin July 17. Opens July 19. Closes Aug. 9.
7. Company One is the hottest small theater in Boston — one of the hottest theaters of any size, really — so miss its summer show at your own peril. We'll let the company describe this one: " 'Astro Boy and the God of Comics' serves up live animation, interactive video, and a 1960s dream of the future. Astro Boy — a crime-fighting, sweet-faced robot — and his creator, Osamu Tezuka — the real-life Father of Manga and 'Walt Disney of Japan' – explore the intersections of science, art, and family." By Natsu Onoda Power. Preview July 18. Opens July 19. Closes Aug. 16.
8. Sam Shepard has kind of become the forgotten man of American theater. Remember when a new Shepard play was like a new Tarantino movie opening? The Williamstown Theatre Festival does and has corralled Lauren Ambrose and Chris Pine for a revival on the Nikos Stage of "Fool for Love," with a pair of lovers (with the same father) revisiting the bad old times. Preview July 23. Opens July 24. Closes Aug. 2. Stick around because hard on its heels is Kander and Ebb's "The Visit" with Chita Rivera on the Mainstage. It's directed by John Doyle, in charge of the last Broadway "Sweeney Todd" revival as well as the sensational Rodgers and Hart piece, "Ten Cents a Dance," from a few years ago.Preview July 31. Opens Aug. 1. Closes Aug. 17.
9. In the summer a young Shakespearean's fancy turns to Boston Common where the Commonwealth Shakespeare Company unveils the Bard at a price you can't beat. This year's free play is "Twelfth Night" with a great cast including Remo Airaldi (Feste), Marianna Bassham (Viola), Kerry O'Malley (Olivia), Robert Pemberton (Sir Toby Belch) and Fred Sullivan Jr. (Malvolio). Previews begin July 23. Opens July 30. Closes Aug. 10.
10. Barrington Stage Company in Pittsfield has been turning out one delightful production after another since its inception. One of the best was the world premiere of "The 25th Annual Putnam County Spelling Bee." William Finn, one of the writers, liked BSC so much he started the Music Theatre Lab with them and this year re-unites with Bee-mate Rachel Sheinkin for a workshop production of "Romance in High Times," about a woman who's 20 months pregnant and won't give birth until the world's a better place. Opens Aug. 14. Closes Aug. 31. It's preceded at the lab by "The Golem of Havana," about a Jewish family in Batista's Cuba, July 16-Aug. 10.
11. Tennessee Williams wasn't widely known for his comedies, but he did write a couple. It's far from the best of TW, but Berkshire Theatre Festival did a nice job a few years ago with "Period of Adjustment," about a pair of dueling couples on Christmas Eve. Now Wellfleet Harbor Actors Theater is taking a crack at it before it goes to the Tennessee Williams Festival in Provincetown. Previews begin Aug. 28, opens Aug. 30, closes Sept. 21.