Report: Fewer Infections Overall At Mass. Hospitals (But Problems Remain)
This article is more than 7 years old.
For the most part, patients are contracting fewer infections inside Massachusetts hospitals — but some problem spots remain, according to numbers from the state's Department of Public Health.
WBUR's Martha Bebinger reports:
It's almost impossible to compare the quality of specific hospital procedures, but you can make a few hospital system comparisons.

For instance, the latest data show lower rates for three types of hospital infections — central line and surgical site infections for hysterectomies and colon operations. On the other hand, rates for urinary tract infections from catheters have increased.

Still, required reporting is spurring change, says Patricia Noga, VP for Clinical Affairs of the Massachusetts Hospital Association.

"When there is reporting and particularly when there is public reporting, people stand up and take notice of it," Noga says. "Sometimes more than they would otherwise."
Here are some specifics from the state Center for Health Information and Analysis:
•Central line-associated blood stream infections in Massachusetts have declined by 47%. In Massachusetts' Intensive Care Units and neonatal ICUs, [such infections] declined by 57% and 49%, respectively.

•Surgical site infections related to abdominal hysterectomy declined by 23% in Massachusetts hospitals. While 8% of reporting hospitals had an observed to expected ratio greater (worse) than the national ratio, overall Massachusetts' improvement is on track with positive national trends.

•Surgical site infections related to colon surgery declined by 19%. Massachusetts' ratio of observed to expected infections is in line with the nation's.

•Catheter-associated urinary tract infections have increased by 45% in the Commonwealth. In Massachusetts ICUs, [these types of infections] have increased by 64%. Among reporting hospitals, 15% had an observed to expected ratio greater (worse) than the nation's. Massachusetts significantly lags national performance on this measure.
And here's more data from the state Department of Public Health.
Preventable hospital infection rates are down across the country, public health officials report. That may also be a response to reporting requirements.
The latest rates are based on improvements between 2008 and 2012.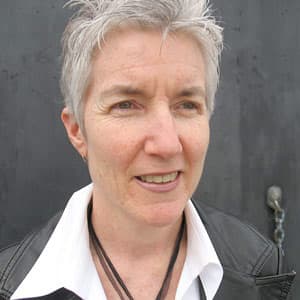 Martha Bebinger Reporter
Martha Bebinger covers health care and other general assignments for WBUR.