2 Boston Firefighters Died From Smoke, Burns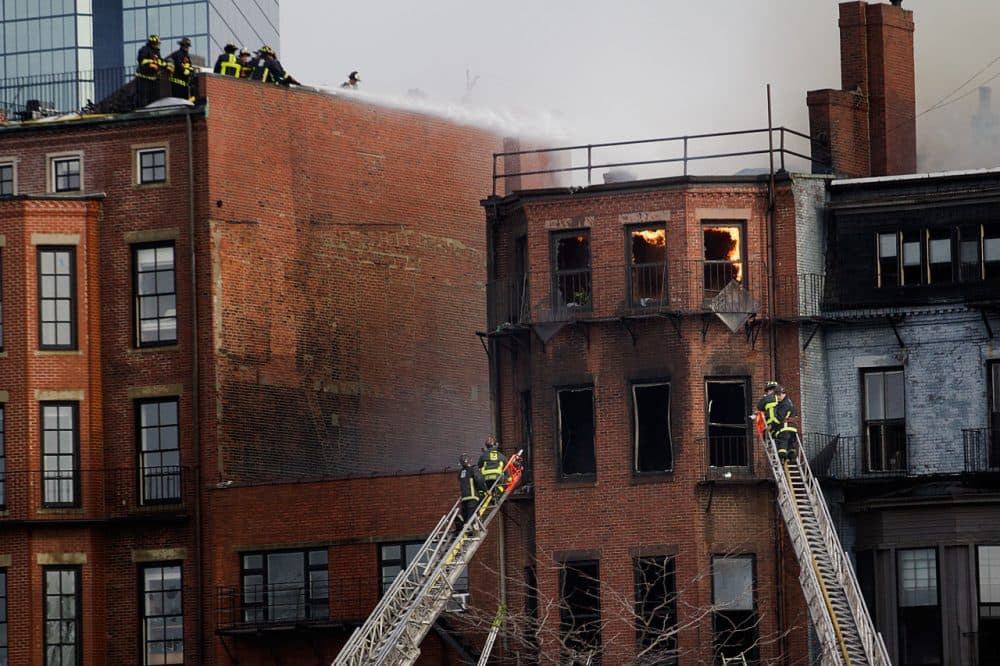 This article is more than 5 years old.
The state medical examiner has found that the two Boston firefighters killed in a brownstone fire in March died from smoke inhalation and burn injuries.
Thirty-three-year-old firefighter Michael Kennedy and 43-year-old Lt. Edward Walsh died after they were trapped in the basement of a burning apartment building in Boston's Back Bay neighborhood.
City investigators have determined that the wind-whipped fire started with welding sparks from work being done without a permit at the building next door. No charges have been filed.
Federal safety investigators are looking into the deaths. The owner of the burned building has filed a civil lawsuit against a welding company.
Kennedy was a former Marine and avid volunteer for burn victims as well as Big Brothers Big Sisters of America. Walsh was married with three children under the age of 10.
Earlier: