A New Way To Shop For A Primary Care Doctor In Mass.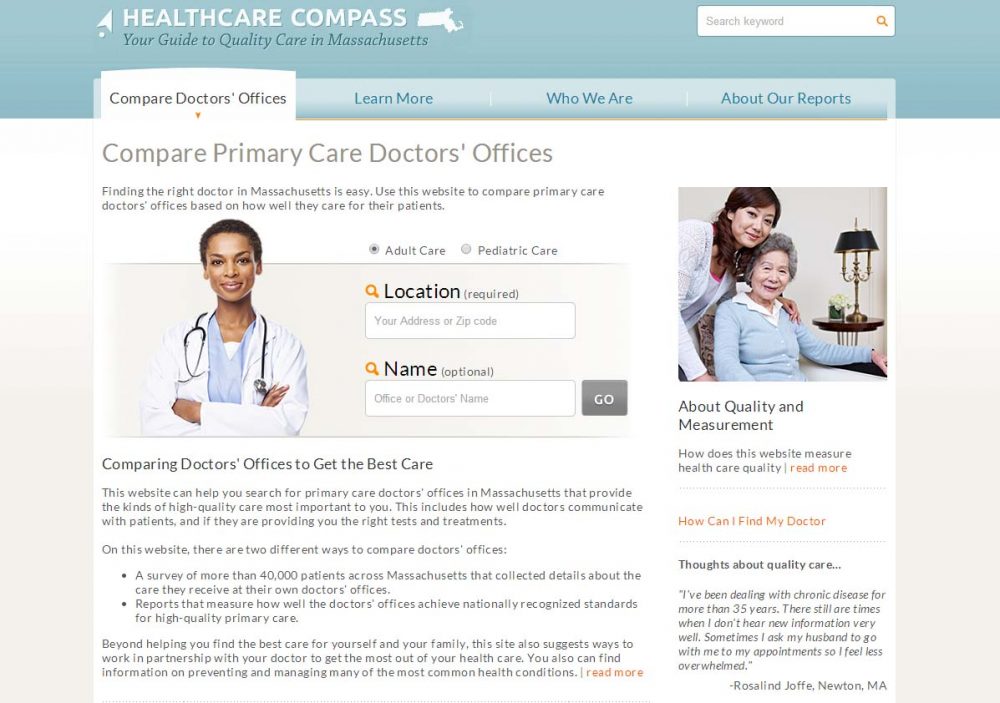 This article is more than 7 years old.
Massachusetts Health Quality Partners is launching what it hopes will be a more user friendly way for the public to use information it has gathered on primary care doctors' offices for years.
MHQP has been publishing reports for almost a decade that compare physician groups based on the experience of their patients as well as how well they treat depression, asthma, diabetes, heart disease and screen for cancer. But the reports, which gather information from 65,000 patients and commercial insurance records, did not get a lot of attention from patients.
On Healthcare Compass, MHQP's new website, patients can search for a primary care doctor by ZIP code or a physician's name. But keep in mind, the site rates practices, not individual physicians.
You'll be able to compare how well doctors at a specific office communicate, screen for cancer and care for patients with diabetes, asthma and heart disease.
"We've always found that there is a fair amount of variation in Massachusetts," said MHQP President Barbra Rabson. "So it is important to see how your doctor performs compared to other doctors. We have a lot of high performers, but it does matter where you go to get your care."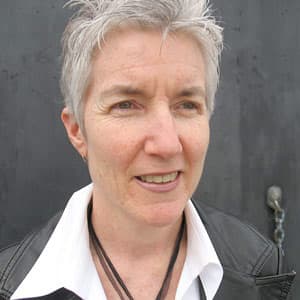 Martha Bebinger Reporter
Martha Bebinger covers health care and other general assignments for WBUR.