Harvard Researchers: Millennials Key To Housing Recovery
01:27
Play
This article is more than 6 years old.
New research out of Harvard is raising concerns that the modest housing market recovery will lose momentum without millennials. Many in the generation currently entering the workforce are still living at home with their parents, instead of buying one.
Ripples Through The Market
At home in Jamaica Plain, Elena Dunlop remembers her realtor laying it on thick to the sellers when she and her husband bought their first house back in 1964.
"He kept saying, 'These kids really want this house. These kids really want this house!' I think he talked them into it," Dunlop recalled with a laugh.
What does a woman in her 70s have to do with millennials? Well, Dunlop was 24 back then. Today's 24-year-olds are not as likely to buy, especially in the Bay State's relatively high-cost rental market.
"Between paying rent and paying student loans, it's hard to save any money to buy a home," said report co-author Chris Herbert, who is with Harvard's Joint Center for Housing Studies.
Herbert says millennials started coming of age just as the economy tanked and credit got tight. If they're not buying, he says it ripples through the entire housing market.
"Because if I'm in the middle of the market, and I want to sell my home and move up to the next step in the ladder, I have to have someone out there who's able to buy my home," he explained.
Herbert says eventually this huge millennial generation will buy. The question is: when?
This segment aired on June 26, 2014.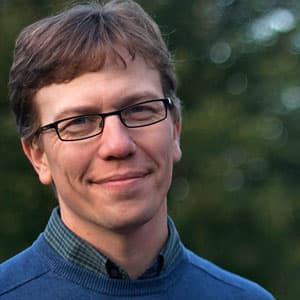 Curt Nickisch Business & Technology Reporter
Curt Nickisch was formerly WBUR's business and technology reporter.