Forecast: Arthur, Cold Front Will Make For Rainy Days
Arthur is the big name in weather this morning as he continues to gain some strength off the coast of Florida and Georgia. The storm is forecast to become a hurricane and move to our east just around 1 a.m. Saturday morning. On the current projected track and timing, a period of showers from the storm is possible, especially over Cape Cod and the Islands but even into Boston the evening of the Fourth of July.
Before we get any showers from Arthur, we will see some rain and thunder activity from a cold front moving in from the west. Even if the tropical system didn't exist, we would still see showers and storm Thursday afternoon into Friday morning.
The interaction of Arthur and the front are the key to the forecast. There might be a break between the rain from the frontal system and any showers from Arthur during the afternoon Friday and into the first part of Friday evening. The two could interact more and bring very heavy rain to the area. Timing this is still difficult 48 hours away with such a complicated pattern, but it's possible we get a dry window.
The showers tomorrow are mostly in the afternoon and some of these could be strong with large amounts of rain. If you have outdoor plans Thursday I recommend getting them done in the morning before the chance of showers increases.
The humidity has been very high the past 24 hours and will continue this way until Arthur passes us early Saturday. As the storm moves into Canadian waters it will pull down drier and more refreshing air for Saturday. Sunday is sunny and quite warm with highs in the lower 80s but cooler at the coast.
---
Wednesday: Mostly sunny, hot and humid. Highs near 90. Chance of an isolated thunderstorm inland.
Wednesday night: Muggy and warm. A few storms possible late at night, mostly inland. Lows in the upper 60s and lower 70s.
Thursday: Some breaks of hazy sunshine. Showers and thunderstorms likely in the afternoon. Highs in the mid 80s.
Thursday night: Scattered showers and thunderstorms for the first part of the evening. Then partly cloudy and muggy with lows in the upper 70s.
Friday: A period of showers and storms possible in the morning. Then just cloudy and muggy with highs in the upper 70s.
Friday night: A period of showers possible. It will be driest west of Route 128. Otherwise cloudy.
Saturday: Becoming mostly sunny with a high in the upper 70s.
Sunday: Sunny and warm with highs of 80 to 85.
Follow updates from David Epstein on Twitter @growingwisdom.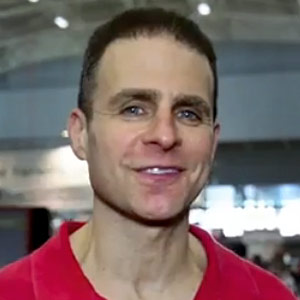 David Epstein Meteorologist
David Epstein is WBUR's meteorologist.