Forecast: Chance Of Midday Thunderstorm Ahead
Several rounds of thunderstorms associated with some atmospheric energy brought damaging winds, hail and tornado warnings. Today will be a calmer day, but I can't rule out the chance of a midday shower or thunderstorm. The graphic shows one radar forecast around noon.
Notice there are pop-up showers and perhaps thunder over Worcester County. There is also a shower in the Boston area. These forecasts are not usually good at the exact location for storms, but do give the idea storms and showers might be possible.
There is another batch of thunderstorms that is more organized which will come through late at night. Because the timing is such that the showers are moving through at night, they might fall apart, so many us could escape overnight thunders.
Tomorrow, as a cold front moves by southern New England a final batch of storms will be generated. These will also be scattered and you may or may not see them. It's just impossible to predict how many towns these pop-up storm affect.
Once the showers depart very late Wednesday night, drier and more comfortable summer air returns to the region. Humidity levels will drop into the more comfortable range on Thursday along with cooler readings around the 80-degree mark. Right now the weekend is looking quite nice with abundant sunshine and seasonably warm air.
---
Tuesday: Mostly sunny and hot. A midday storm is possible, especially west of Boston. Still humid and breezy with highs in the lower 90s, but cooler on Cape Cod, the Islands and south coastal beach communities.
Tuesday night: Warm and muggy with late-night thunderstorms in some areas. Lows of 68 to 71.
Wednesday: Lots of clouds and some sun. Another chance for showers in the afternoon. Highs in the mid to upper 80s.
Thursday: Becoming mostly sunny and turning nicer. Highs of 79 to 84.
Friday: Mostly sunny and pleasant. Highs near 80.
Saturday: Mostly sunny with low humidity. Highs in the lower 80s. Cooler on Cape Cod and the Islands.
Follow updates from David Epstein on Twitter @growingwisdom.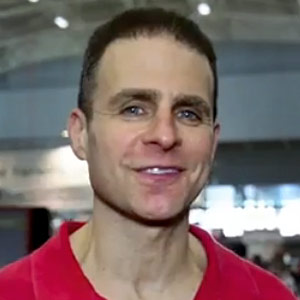 David Epstein Meteorologist
David Epstein is WBUR's meteorologist.