New Boston Marathon Victims Help Center To Open In August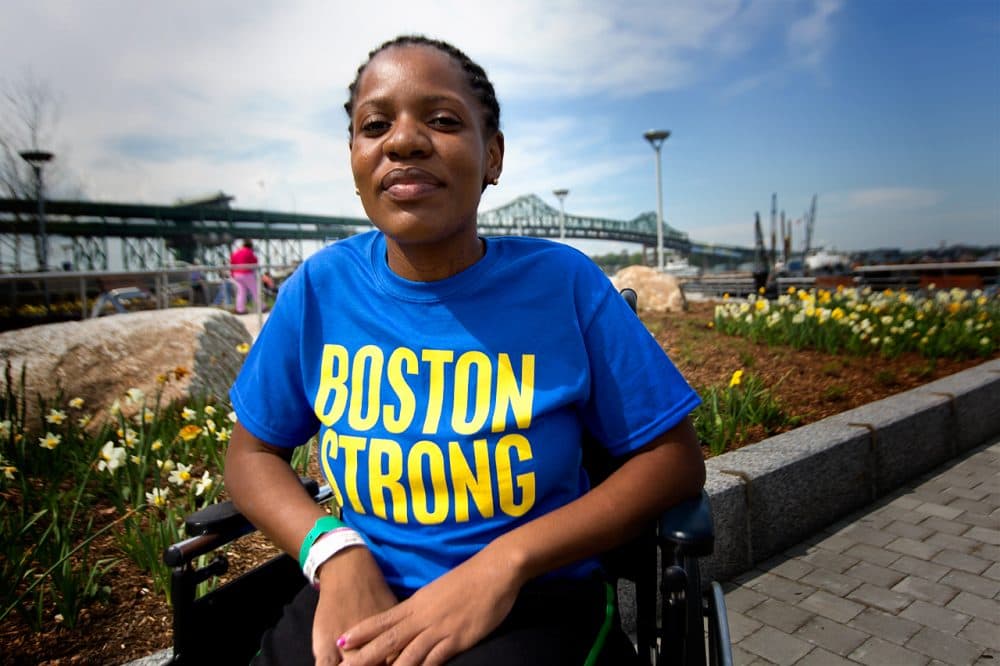 The state is working with Boston Medical Center to establish a free assistance center for people affected by last year's Boston Marathon bombings.
Attorney General Martha Coakley, the Massachusetts Office for Victim Assistance and Boston Medical Center officials will formally announce the new facility on Wednesday. Also attending the announcement will be bombing survivors who helped develop the concept.
The Massachusetts Resiliency Center will offer therapies, services and trainings to people affected by the bombings, including the injured and their family members, first responders and members of the general public who were directly or indirectly impacted by the bombings or events that followed.
Coakley told WBUR the center will provide help not just for physical injuries, but also post-traumatic stress disorder and mental health issues.
"Many people impacted by this may have symptoms that are mental or behavior that they are not experiencing yet but may down the road," she said. "And this is one place where people can go if they want to talk, if they want to get professional resources, if they want to talk with other people in that survivor community."
The facility, which is set to open in August, is funded through a $1.9 million federal grant.
The two bombings at the marathon finish line killed three people and injured more than 260 people. Others have also reported lingering traumatic effects.
This article was originally published on July 09, 2014.