2 De Niros To Be Honored At Provincetown Art Center
This article is more than 7 years old.
Actor and arts philanthropist Robert De Niro is being honored in Provincetown Saturday, along with painter Robert De Niro Sr.
The Fine Arts Work Center is celebrating De Niro Jr.'s leadership in the arts, but it's also giving a posthumous award to the famous actor's father, who died in 1993.
De Niro Sr. studied painting in the '30s and '40s at a summer school in Provincetown that was started by German abstract artist Hans Hofmann.
Lee Krasner, Helen Frankenthaler and Larry Rivers were also students, and Hofmann was close friends with Jackson Pollock.
Megan Fox Kelly advises De Niro Sr.'s estate and says plenty of people aren't aware of the painter's connections to P-Town's historically creative community.
"And I think that's what he found in Provincetown," she said of the Syracuse-born artist, adding, "and then he became, through that school, plugged into the real art scene. It was a real renaissance time in the history of contemporary art."
Kelly also curated an exhibition of De Niro Sr.'s work now up at the Fine Arts Work Center. In it, she wants to illustrate De Niro Sr.'s lineage from Hofmann, starting with a selection of drawings made in Hoffman's classes in 1942.
As for his painting, Kelly said De Niro Sr. represents a merging of American abstract and a more French style. He's figurative, but not in a strict or literal way.
"He's not painting figures that are filled with any kind of personality or emotion," Kelly explained. "The figure is a shape on the canvas — in the same way that a still life is, or a building or a tree in a landscape. The emotion in Robert De Niro Sr.'s paintings comes not from the subject matter itself, but really from the sweep of paint, the sort of energy of his painting in which you see his canvases really coming alive from his own actions."
Kelly also consulted with the filmmakers behind a soon-to-be-released HBO documentary about Robert De Niro Sr.'s life and struggles as an artist. It was screened Friday as part of the P-Town De Niro celebration.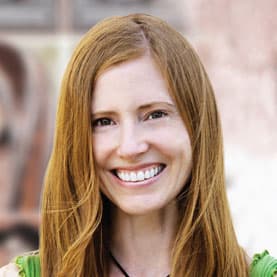 Andrea Shea Senior Arts Reporter
Andrea Shea is WBUR's arts reporter.