Forecast: Showers Threaten Early In Week
A very slow moving front will continue to bring the threat of showers and thunderstorms to the area through Wednesday. During this period, we will have many hours of dry weather.
Eventually, especially later Tuesday and Wednesday, the longest lasting period will move east through southern New England. If you have some outdoor plans, the middle part of today looks dry.
Tuesday there is still the risk of showers and some thunderstorms. The storms could contain heavy rain and produce some street flooding. Since the frontal system is moving in from the west, the farther west you live from the coast the higher the risk of rain.
As the front moves eastward Wednesday, the risk of showers will increase along the coastal plain and decrease over western areas of the region. Finally, on Wednesday night the front will pass off the coast and allow for less humid air to replace the tropical air making things very muggy.
Even with a lack of full sunshine, the air is warm enough for temperatures to reach the lower 80s Monday and Tuesday. On Wednesday, with rain and even thicker clouds, temperatures will be in the 70s.
The best weather this week is clearly going to be Thursday through Saturday. These three days will feature sunshine, drier air and warm temperatures. Sunday is a bit questionable as another system moves into New England.
Abnormally cold air moving into the center part of the country is pulling abnormally moisture laden air northward into New England. The contrast between these two different air masses will keep the weather unsettled here through Thursday. High pressure builds back for the end of the week and a return to nice weather.
---
Monday: Lots of clouds and humid with the chance of mainly afternoon showers and thunderstorms. Highs in the lower 80s (cooler on Cape Cod and the Islands).
Monday night: Warm and muggy with scattered late-night showers and storms. Some of these could contain heavy rain. Lows near 70.
Tuesday: Humid with scattered showers and storms. Highs in the lower 80s. A few breaks of sun, but clouds dominate.
Wednesday: Showers and storms ending later in the afternoon. Highs in the mid 70s to near 80.
Thursday: Mostly sunny with a high near 80.
Friday: Mostly sunny with a high again around 80.
Follow updates from David Epstein on Twitter @growingwisdom.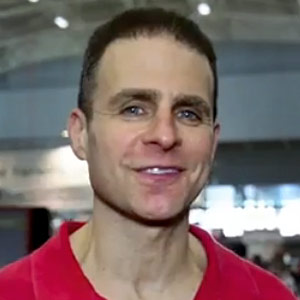 David Epstein Meteorologist
David Epstein is WBUR's meteorologist.