U.S. Issues Travel Warning As Deaths In Worst Recorded Ebola Outbreak Top 700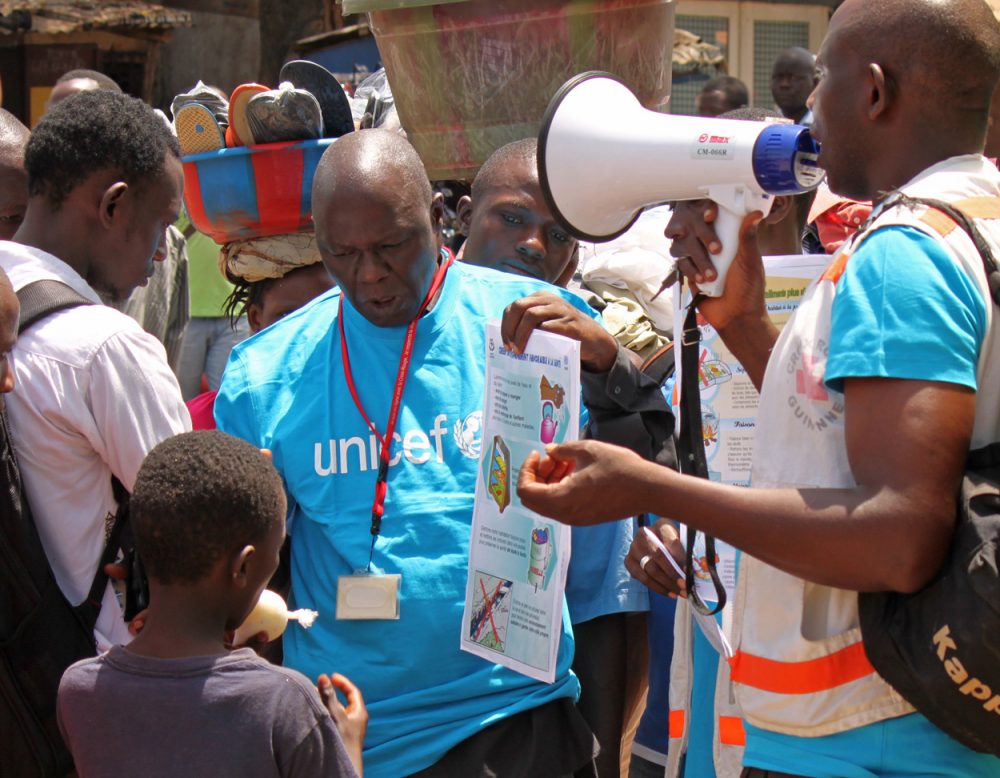 This article is more than 6 years old.
U.S. health officials on Thursday warned Americans not to travel to the three African countries hit by the worst recorded Ebola outbreak in history.
The travel advisory applies to non-essential travel to Guinea, Liberia and Sierra Leone. The outbreak in those West Africa countries has killed more than 700 people this year.
The Centers for Disease Control and Prevention say the risk of the deadly disease coming to the United States remains small. The last time the federal agency issued such a travel warning was in 2003 because of a SARS outbreak in Asia.
At the White House, press secretary Josh Earnest said the U.S. is looking into Medevac options to bring two American aid workers diagnosed with Ebola back to the U.S. While the U.S. government would facilitate the response, private companies would be used.
Earnest said that type of response would be consistent with how the U.S. handled other situations, including outbreaks of SARS and drug-resistant tuberculosis, and the goal would be to ensure Americans can benefit from modern medical treatment available in the U.S.
Although the CDC has concluded it's unlikely Ebola would spread if detected in the U.S, Earnest said the CDC is alerting health care workers in the U.S. and reminding them how to isolate and deal with cases of Ebola.
The CDC has about two dozen staffers in West Africa to help try to control the outbreak. Officials announced Thursday they will send 50 more in the next month.
White House reporter Josh Lederman contributed from Washington.
This article was originally published on July 31, 2014.