Forecast: Rain Over Weekend, But No Washout
This article is more than 6 years old.
Over the next four days, stormy weather is heading into the area.
There is a chance of thunderstorms Thursday afternoon. However, the day isn't a total wash — it will feel like a great summer day without humidity or intense heat.
The thunderstorms will occur because some energy appears to be crossing the region later this afternoon, with the best odds of getting caught in a storm occurring in the western part of this region, including Merrimack Valley and possibly, parts of the north shore.
Boston, as well as the South Shore and the Cape and the Islands are not very likely to see more than a few big clouds this afternoon.
On Friday, more energy will cross the region. Friday's system isn't as strong as Thursday's storm, so it isn't expected that any storms will be as strong. However, there is still the risk of a more stubborn storm, but that risk is mostly only substantial for those west of Route 95.
As I wrote Wednesday, the weekend is not likely to be very sunny and has the potential for rain. I don't see the whole weekend being a washout, but it won't be rain free either.
A storm front that passed the region earlier this week will back up from the ocean and pull tropical moisture into the area. The exact configuration of the front; the extent it moves west; and how long it stay in one position are going to determine just how many of this weekend's hours will see rainfall.
The system could back in so far that the majority of the rain drops down over western areas. Right now, it appears more likely to rain Saturday than Sunday. Clouds will dominate both days, but by Sunday we could see a few breaks.
It's impossible to tell exactly what time it's going to rain in your town this weekend. So keep a radar app handy and follow my updates on Twitter through the weekend @growingwisdom.
Next week will be sunnier, but a few days will also run the risk of drawing in pop-up storms.
---
Thursday: Mostly sunny and comfortably warm. Highs around 80. There might be a few storms in the afternoon west of Route 495.
Thursday night: A few clouds and comfortably cool. Lows in the upper 50s to lower 60s.
Friday: Sunshine followed by a few building clouds. A quick hitting thunderstorm late in the day is possible. A bit warmer. Highs in the lower 80s.
Saturday: Cool and cloudy. A chance of some rain, mostly south of the Massachusetts Turnpike. Highs in the lower to middle 70s.
Sunday: Clouds and some periods of sunshine. A few showers. Highs 73-78.
Monday: Partly sunny and pleasant. Highs in the upper 70s. Slight risk of a shower.
Follow updates from David Epstein on Twitter @growingwisdom.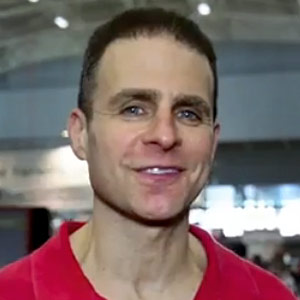 David Epstein Meteorologist
David Epstein is WBUR's meteorologist.