Bristol County Sheriff's Daughter Denies Interfering With Police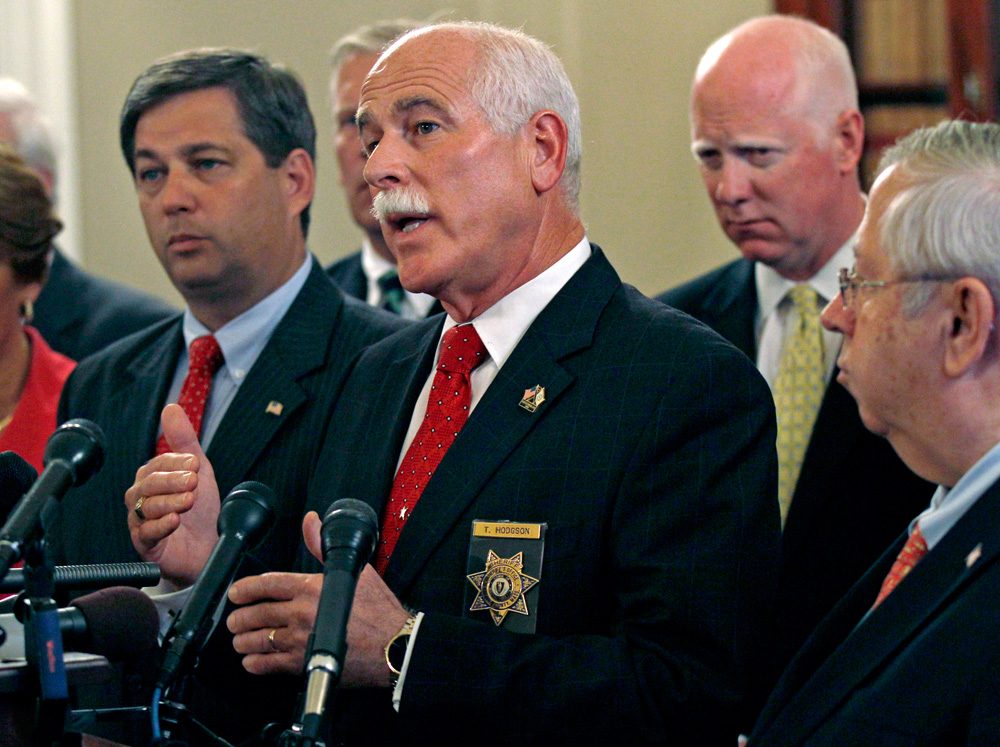 This article is more than 6 years old.
The 29-year-old daughter of Bristol County Sheriff Thomas Hodgson has pleaded not guilty to interfering with police at the scene of a non-fatal nightclub shooting in New Bedford last weekend.
Michelle Hodgson was released on her own recognizance after a court hearing Tuesday. Her attorney Scott DeMello said he expects she'll be "completely exonerated."
A police report said Michelle Hodgson and a female friend were among spectators outside the club early Saturday who were asked to move as emergency personnel tended to the seven victims. Police said when an officer started to lead the women out of the way, Hodgson allegedly yelled that she would have his job.
Sheriff Hodgson told The Standard-Times his daughter and her friends were inside the nightclub when the shootings happened outside. He says he believes she will be cleared of wrongdoing.
This article was originally published on August 05, 2014.