Tanglewood Embraces Local Food Movement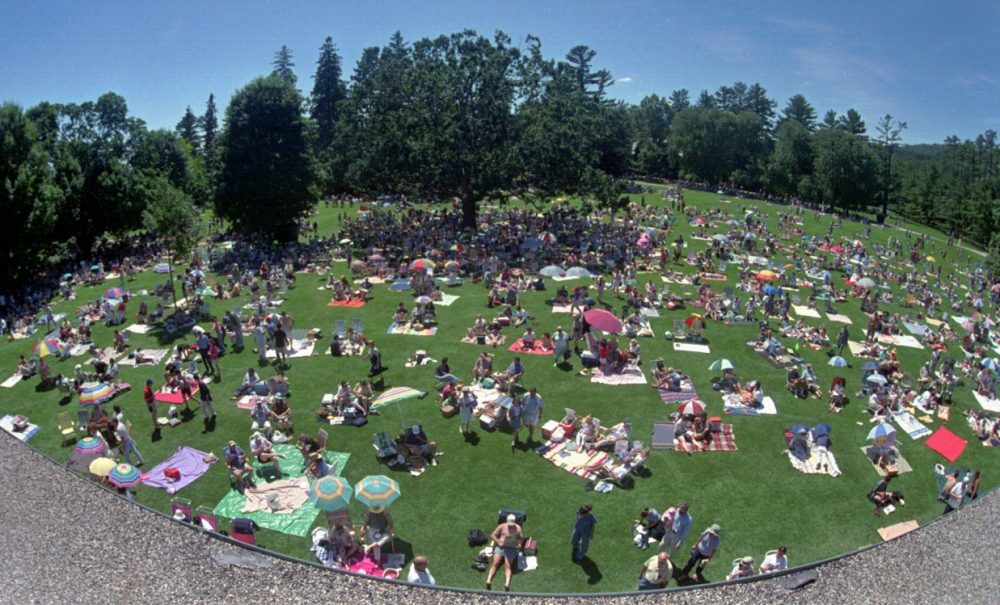 This article is more than 6 years old.
Food has always been a big part of the Tanglewood experience — classical fans cart in elaborately orchestrated meals, fine wines, linen table clothes and even candelabras for their picnics on the lush, emerald lawn.
But the Boston Symphony Orchestra's summer home is stepping up to the plate this summer — as it were — by putting the local food movement center stage.
The four-day Tanglewood Wine & Food Classic kicks off Thursday with a dinner of solely Berkshire County ingredients prepared by chef Nicholas Mouton of Williamstown's Mezze Bistro + Bar.
But a larger effort is under way to use more locally-sourced produce, meats and cheeses at all of the events, supper clubs and restaurant spaces on the Lenox campus.
"It's different and it's harder, but it's worth it," said Tanglewood's 30-year-old executive chef Joshua Ingraham. "I mean we're only here for three months, so how can we make the biggest impact and help the community grow?"
It's Ingraham's first stint at the BSO's summer campus, and he's been building relationships with local farmers. He calls them each week to see what's in season — squash and lettuce are big at the moment — before designing menus.
"I've been to Napa Valley, I've been to Martha's Vineyard, and to come into Berkshire County nowadays and to see how we're evolving into that food mecca, we want to be a positive impact," he said.
Ingraham, who is employed by Boston Gourmet, the partnering catering company at both Tanglewood and Symphony Hall, is eager to expand his local food network at Tanglewood.
"I'm always critiquing how I can get better and what products I can supplement from a local vendor," he said. "Even down to the tomato sauce on our pizza — and I found that guy."
Tanglewood is currently using eight to 10 local vendors, but Ingraham wants to double that number by next season.
This article was originally published on August 07, 2014.
This segment aired on August 7, 2014. The audio for this segment is not available.