2015 Boston Marathon Field Set At 30K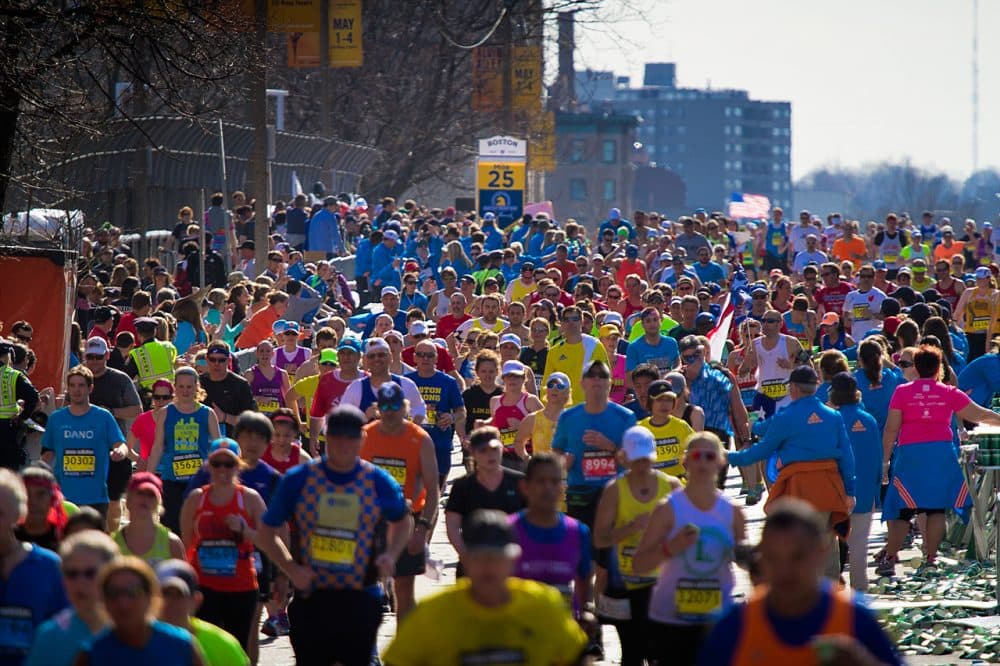 This article is more than 6 years old.
Long-time Boston Marathon race director Dave McGillivray has always said real estate really determines the field size for the Boston Marathon — there's only so much room in rural Hopkinton for the mass of humanity that floods the town each Patriot's Day.
But that was before April 15, 2013, when two bombs exploded at the marathon's finish line, killing three people and injuring more than 260 others. That made the 2014 Boston Marathon a symbolic event, and demand to participate exploded. The Boston Athletic Association responded by allowing 36,000 runners to register for the race — up from 27,000 in 2013. Given that increase, runners were curious: Just how big will the next race be?
The BAA has answered that question, saying 30,000 runners will be allowed to sign up for the 2015 Boston Marathon. The BAA reached that number by working with the state and the eight cities and towns that host the race. And at 30,000, next April's race will be the third-largest field in the history of the race.
The centennial Boston Marathon in 1996 had the event's largest-ever field size of 38,708, followed by the 2014 race.
"The BAA worked with many partners for more than a year to reclaim the joy and celebration of Patriots' Day at the 2014 Boston Marathon," the BAA's executive director Tom Grilk said in a statement. "As we look forward to 2015, our goal is to accommodate as many participants as possible in the Boston Marathon, while maintaining the exceptional race experience and unique characteristics that make this event special. Our field size limit allows us to meet that goal, and our registration process recognizes the commitment needed to qualify and gain entry into the Boston Marathon."
Registration for next year's marathon opens on a "rolling admission" schedule, beginning with the fastest qualifiers on September 8.
Once the field fills up with 30,000 runners, it will be up to Dave McGillivray to again fit that overflow crowd into Hopkinton's finite real estate.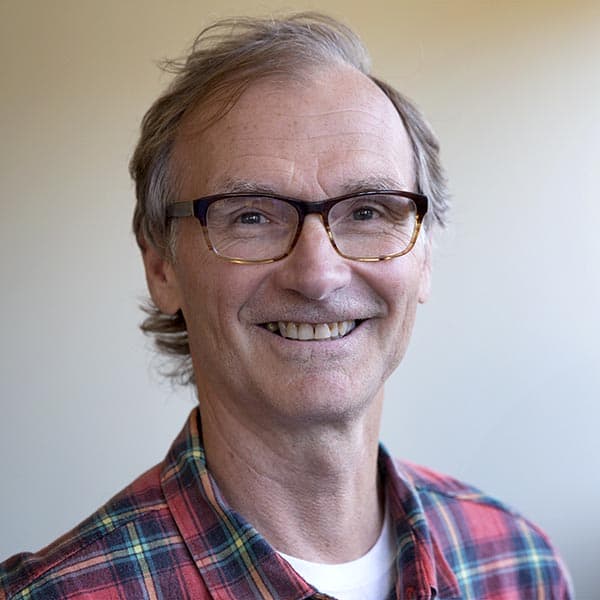 Alex Ashlock Producer, Here & Now
Alex Ashlock has been a producer for Here & Now since 2005. He started his WBUR career as senior producer of Morning Edition in 1998.