Red Sox Bats Falter Again In 4-2 Loss To Angels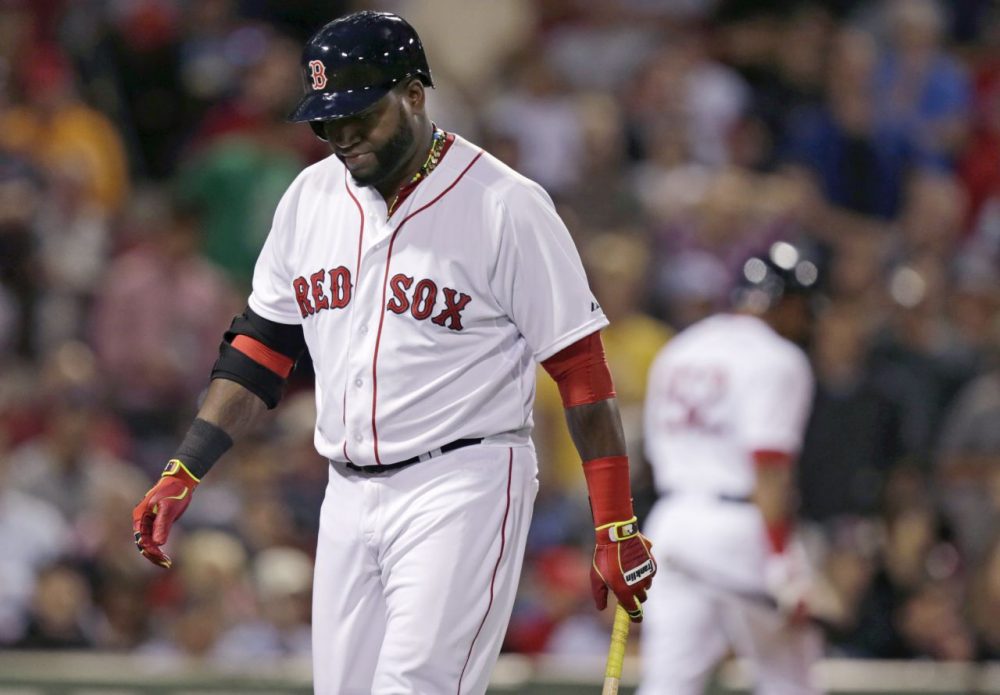 This article is more than 6 years old.
The Red Sox outhit the Los Angeles Angels, just not when it mattered most.
The lack of clutch hitting led to 12 runners left on base, and the Red Sox wasted seven strong innings from Brandon Workman in a 4-2 loss to the Los Angeles Angels on Monday night.
"I thought we had a very good approach offensively - a number of opportunities," manager John Farrell said. "Still, getting the key base hit was critical tonight."
Boston finished 1 for 14 with runners in scoring position and left at least one runner on base in every inning but the eighth, which was the only time the Red Sox went down in order. Sloppy defense in the top of the eighth also cost Boston as the Angels expanded their 2-1 lead with a pair of unearned runs.
The Red Sox lost for the fourth time in five games despite a solid night from Workman (1-7).
"With the exception of a two-out walk in the third and a couple of base hits to follow, he more than did his job tonight," Farrell said.
Workman walked Kole Calhoun with two outs in the third, followed by Mike Trout's double and an RBI single by Albert Pujols to give the Angels a 2-0 lead.
Workman hadn't started since Aug. 7 and was strong after the extended break. He threw 59 of 89 pitches for strikes, yet ended up losing his sixth straight start.
"My velocity was better," Workman said. "I had a chance to work on some things mechanically. I felt good tonight. I felt like I got into a nice rhythm early and was able to carry that through."
Angels starter C.J. Wilson (10-8) labored through 5 1-3 innings, giving up one run and five hits with five walks and five strikeouts.
Kevin Jepsen worked the ninth for his first save since Sept. 16, 2012. He struck out David Ortiz with two on and none out before allowing a run.