Experiment Aims To Help Plymouth Students Find Passions
04:36
Play
This article is more than 6 years old.
Amid the debate over standardized testing and student achievement, a group of New England schools is experimenting with different ways to gauge learning.
This school year is the last of the five-year experiment, funded by the federal government, to determine if new ways of testing might boost student achievement.
The only Massachusetts schools in the experiment are Plymouth North and South High Schools, where students return to the classroom next week.
More Math Than In Math Class
Rick Mei teaches facilities management at Plymouth North. We visited in the waning days of the last school year, and his classroom room was buzzing.
"We've got masonry, where kids learn how to do walkways and brick driveways, pavers," he said, showing us around. "We use a lot of equipment because we do everything from woodworking to metalworking to masonry, so we're all over the place in what we do."
The students had just built the stage for graduation. The ceremony was held outside for the first time in decades.
"We actually moved that stage — built in here, we tore it down, loaded it on trucks, moved it to the football field and assembled it in one day," Mei said. "And we were out of here by 2:30."
With projects like the graduation stage, Mei says students become so involved that they don't realize they're acquiring skills.
"They learned how to figure out the angles for the railings, everything," he said. "So everything had math involved. I've had parents tell me that their kids learn more about math in here than they did in math class."
And that's exactly the point of this experiment: to determine if assessing students, primarily through projects, improves engagement and postsecondary school enrollment.
Plymouth Superintendent Gary Maestas says ultimately school leaders are working to help identify students passions.
"We wanted kids to have an experience where they are actually invested in what they do — that it's tangible," Maestas said. "If you come in here after school, you'll see students — and this is both high schools — they want to be here til 4, 5, 6, 7, 8 o'clock at night."
'I Don't Have To, But I Want To'
The students can choose just about any topic for their area of study, from marketing to music to mini-motorcycles — as is the case for 17-year-old Ethan Medhaug.
"I redid the motor," the Plymouth North student said. "I'm going to paint it, and it's going to look like new when it's done."
Medhaug said the project will take a couple weeks.
"Yeah, I have to — well I don't have to, but I want to," he said.
The school helps students find projects in their areas of interest. But the students have to find a mentor in the community and complete a senior project demonstrating their mastery. Their projects are then graded by a panel of educators and outside experts.
Plymouth North Principal Kathleen McSweeney says although only about 20 percent of the 1,200 North students are involved in this experiment, she thinks every student should be.
"When I was in school and the teacher was at the front of the classroom and would say, 'Turn to page 34, and we'll do problems 1 to 5,' " — she makes a snoring sound -- "we weren't perhaps as engaged as we should be," she said. "Now you have a teacher in front of you who will say something like, 'We're going to build a golf course or we're going to build a stage.' "
Some Mixed Results
This experiment is part of the U.S. Department Of Education's Investing in Innovation (i3) program. The participating New England schools received $5 million in grants to test ways to close the achievement gaps and increase high school graduation rates.
Plymouth's graduation rate is up slightly from where it was four years ago, but postsecondary school enrollment is down — something shown in many of the other schools involved in the federal program.
Standardized tests show that in the years since i3 began, the percentage of Plymouth North students proficient in math increased by more than 10 percent.
McSweeney says although standardized testing wouldn't change even if project-based testing is eventually adopted, what's happening in her classrooms can't be measured.
"Because everything is quick, quick, quick and instant gratification," she said. "I'd like to look at the balance of hard work. There is a reward in the journey and in the process as much as there is a reward in the end results."
McSweeney hopes the end results of this experiment are that all students will have to demonstrate their mastery of a subject in order to graduate.
This segment aired on August 21, 2014.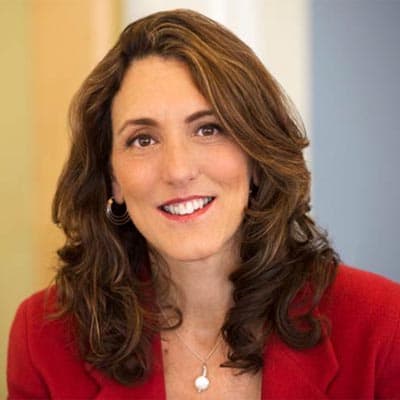 Deborah Becker Host/Reporter
Deborah Becker is a senior correspondent and host at WBUR. Her reporting focuses on mental health, criminal justice and education.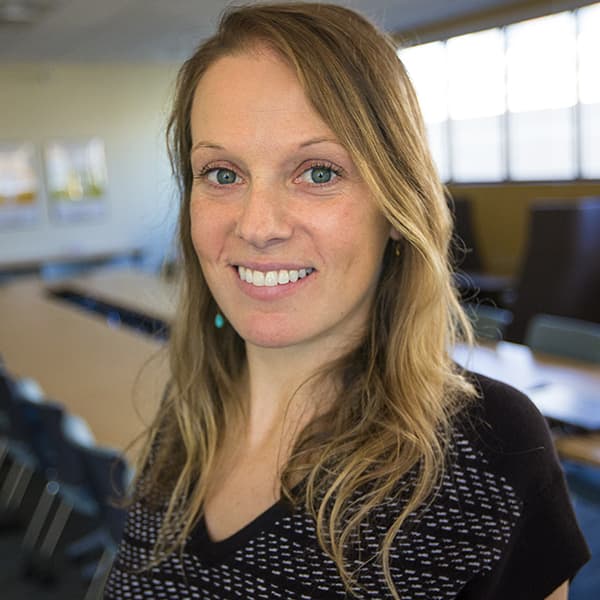 Shannon Dooling Reporter
Shannon Dooling is an immigration reporter at WBUR, Boston's NPR news station.