Old Ironsides To Set Sail For Last Time For 3 Years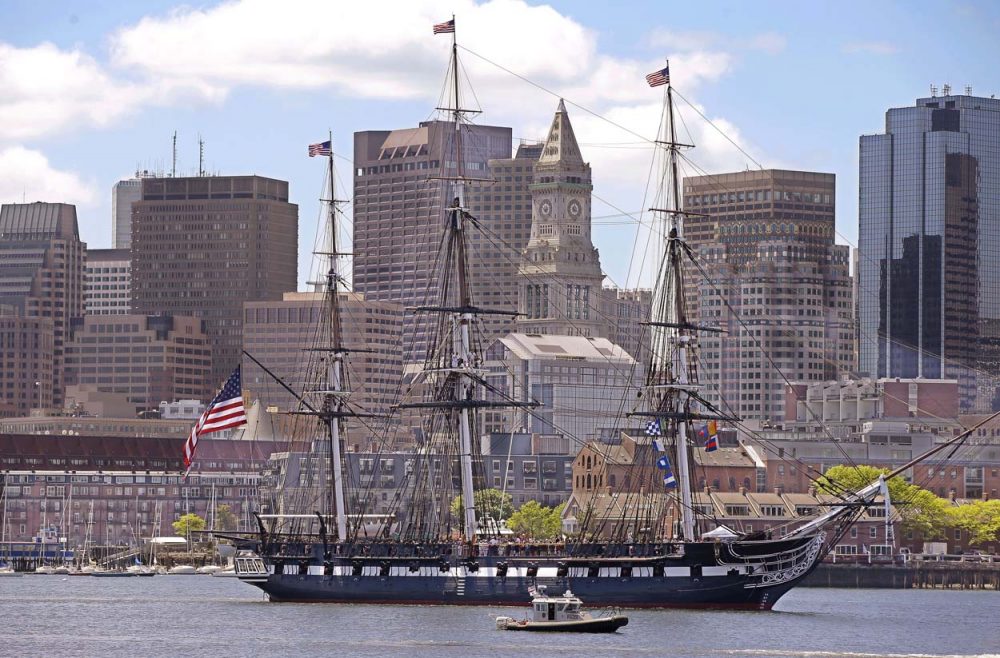 This article is more than 6 years old.
The USS Constitution is setting its sails for the last time before the warship heads to dry dock for a three-year repair project.
The Constitution, the world's oldest commissioned warship still afloat, is scheduled to leave its berth at the Charlestown Navy Yard in Boston at 10 a.m. Friday, set and strike three topsails, and then fire a 21-gun salute off Castle Island in South Boston.
Petty Officer Second Class Peter Melkus describes the repairs ahead for Old Ironsides:
Her hull is lined with many large copper plates which we're going to be slowly but surely taking off and replacing, and although she won't be in her natural element by the pier, it's still going to be quite a sight to see her out of the water, as well.
The Constitution will get underway for the final time before the repair job on Oct. 17, but will not set its sails at that time, because they will have already been removed.
Constitution crew members have spent the past week training 150 U.S. Navy chief petty officers on sailing techniques utilized aboard Old Ironsides since the 1790s.
With reporting by The Associated Press and the WBUR Newsroom
Related Coverage: