New Experiments For Your Ears: The New England Underground Music Fest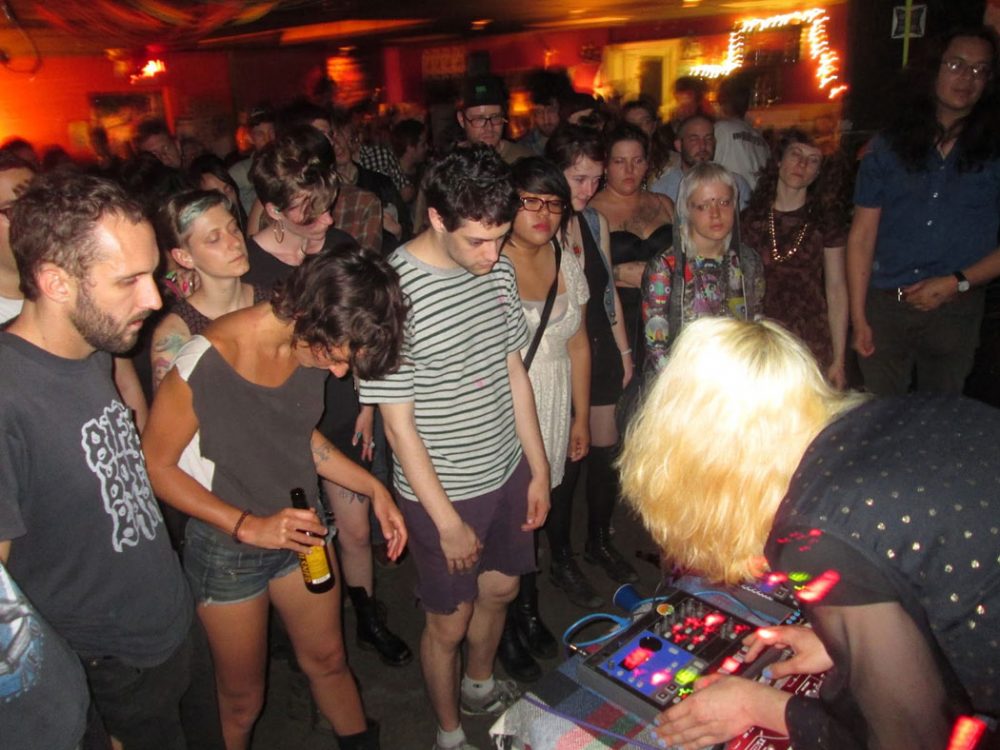 This article is more than 7 years old.
As one of the advertisements for the second annual New England Underground Music Festival explains: "Boston Hassle is bringing together representatives from New England's many different music & art communities, as well as some far flung weirdos from out in the various NE woods, in an effort to raise a finger, or a fist (or even some more polite hand gesture) and scream at the top of our collective lungs that New England is weird, insane, beautiful, and in the end just plain awesome."
The shindig rounds up 39 bands from Vermont to Connecticut for two nights of performances, Sept. 5 and 6, at Cuisine en Locale, 156 Highland Ave., Somerville. As if that's not enough, there's also an "Official Harbinger of the NEUMF" show at the Cantab Lounge, 738 Massachusetts Ave., Cambridge on Sept. 4.
"It's the only festival I know of that takes pains to bring together experimental and outside the box artists from all of the New England states in one place," says Dan Shea of Boston Hassle, the event producer and online music magazine, which occupies the crossroads of underground music hereabouts. (Shea has also written for ARTery on occasion.)
The headliners are Black Pus, the solo side project of Brian Chippendale of the band Lightning Bolt ("Some of the grooviest, most static burned noise rock that you could ever imagine," Shea says) and Minibeast, the band of Peter Prescott from Mission Of Burma ("churning, improvised Krautrock groove"). But the lineup spans from idiosyncratic pop music to experimental electronic to jazz to punk to psychedelia.
"For a good handful of artists, you could say it's unusual to see them at all because they don't promote themselves," Shea says. "We tend toward artists who make art for art's sake first and foremost."
"It's perception changing," Shea says of the music the festival features. "For a lot of people—a lot of outsiders, strangers to these kinds of bands, or even if they're part on one scene and not another—I think people will be shocked by what people are doing in their midst and they never hear about it. Just the strangeness and the ingenuity and the creativity that is on parade at this event."
Greg Cook is co-founder of WBUR's ARTery. Follow him on Twitter @AestheticResear and be his true friend on Facebook.
This article was originally published on September 04, 2014.