'Last Days In Vietnam' Filmmaker Rory Kennedy Speaks About Lifelong Interest In Vietnam War
05:17
Play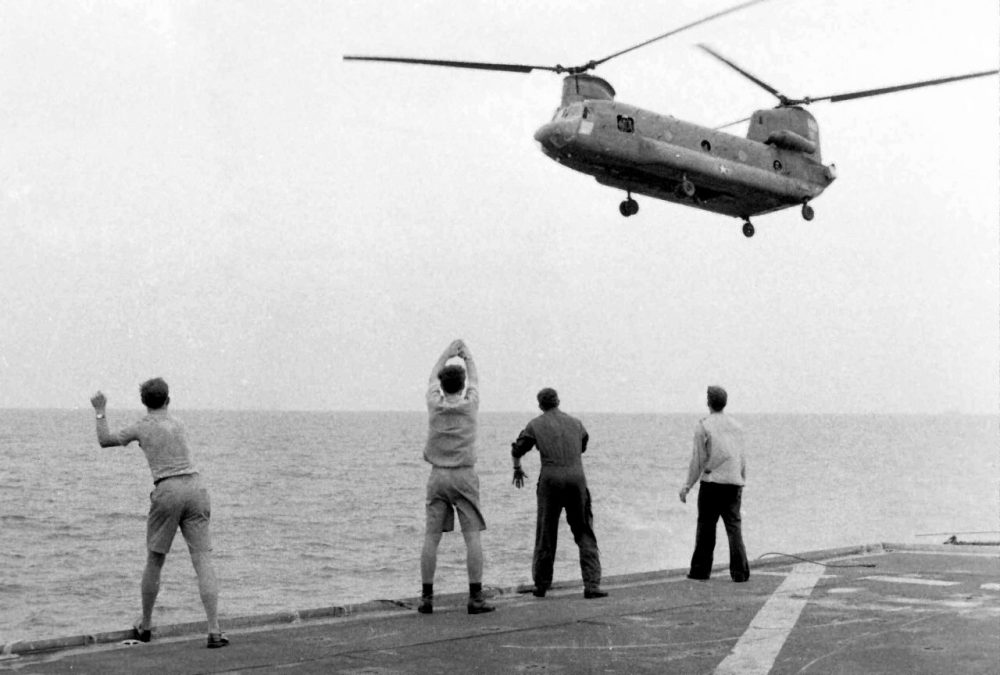 This article is more than 6 years old.
This coming spring marks 40 years since the end of America's War in Vietnam.
In April of 1975, as Americans were airlifted out of Saigon, South Vietnamese who had been loyal to the U.S. were desperate to be evacuated before the approaching North Vietnamese troops moved in. A new documentary film, "Last Days in Vietnam," chronicles those final hours, when leaving or staying meant the difference between life and death.
Filmmaker Rory Kennedy, the youngest of late Sen. Robert Kennedy's children, joined Morning Edition to speak about her lifelong interest in the Vietnam War. She tells us why she pursued the story of the chaos of those final 24 hours of the U.S. withdrawal from Saigon and snap decisions about who stayed and who got out.
This segment aired on September 19, 2014.