Gov. Patrick Knocks Down AG Speculation, After Holder Resignation News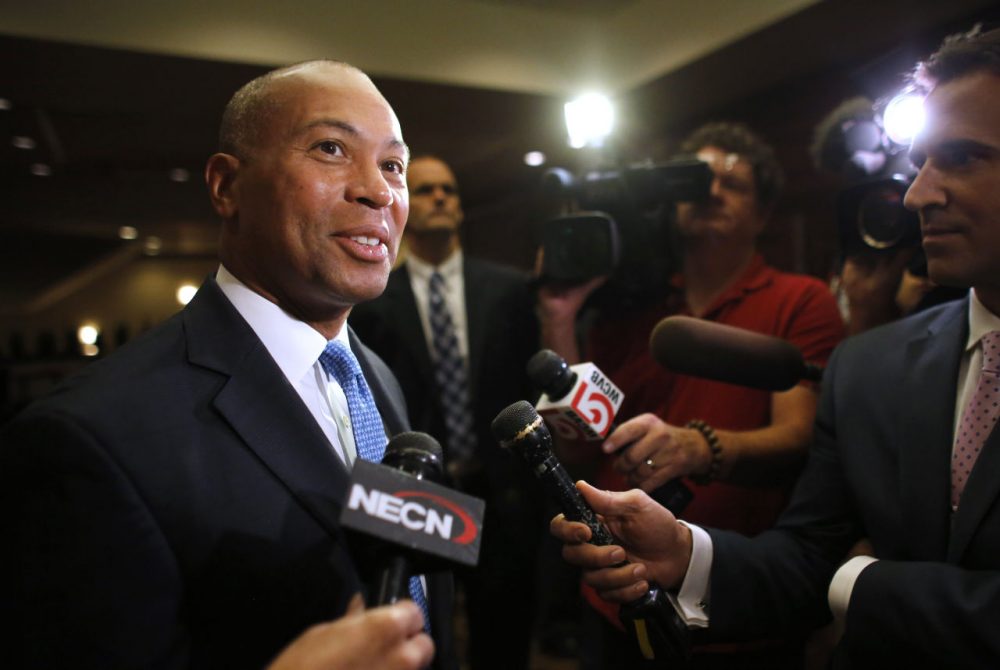 This article is more than 6 years old.
Gov. Deval Patrick on Thursday morning knocked down speculation that he'll be nominated by President Obama as the next U.S. attorney general, after it was revealed that the current AG, Eric Holder, will announce his resignation.
"That's an enormously important job but it's not one for me right now," Patrick said at an event in Hudson, according to his staff.
Here's the full statement, provided by Juli Hanscom, his associate press secretary:
First of all I want to say of Eric Holder that he has distinguished himself and the role of the Attorney General, as Attorney General, and I thank him for his service to the administration and his service to the nation. That's an enormously important job but it's not one for me right now.
NPR reported Thursday morning that Holder will step down after nearly six years in the post.
Speculation then began about Patrick, who's been linked to the position in the past.
Speculation was fueled by Patrick's schedule, which has him travelling to Washington, D.C., Thursday afternoon. But his trip has been on his schedule for a month. He is attending the Congressional Black Caucus Friday, and speaking at a forum there.
Patrick has previously worked in the U.S. Justice Department as assistant attorney general for civil rights during the Clinton administration.
The governor is nearing the end of his second term, and he's not running for re-election. He's said he plans to rejoin the private sector after leaving office.
With reporting by Benjamin Swasey and Fred Thys
This article was originally published on September 25, 2014.