UMass Amherst To Review Campus Police Informant Policy After Overdose Death
This article is more than 6 years old.
Following a report on the overdose death of a student who was a campus police informant, UMass Amherst says it will review its confidential informant policy as part of a scheduled police accreditation review "in the upcoming year."
In a statement released Monday, the university said it will look into whether its policy — which it said meets rigorous accreditation standards, and "is especially helpful in
combating drug use and trafficking in residence halls" -- should be revised to "require informants in a drug case to also receive a mandatory referral to an addiction specialist."
The statement came a day after a Boston Globe collaborative report with UMass students detailed the story of a 20-year-old student who died of a heroin overdose a year after he had been caught by campus police selling drugs — an offense that would have normally led to suspension and parental notification.
The Globe reported that the student had been caught by campus police selling LSD and the club drug Molly, and that after agreeing to become an informant he led police to another dealer who was "immediately arrested and suspended."
The university said it reached out to the student twice to offer "resources and assistance," which he refused. "He successfully concealed his use of heroin from a wide variety of people," the statement said.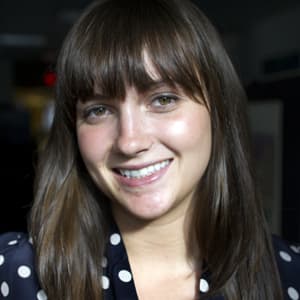 Abby Elizabeth Conway Digital Producer/Editor
Abby Elizabeth Conway was formerly a digital producer and editor at WBUR.