Boston Students Gather In Solidarity With Hong Kong Protesters
This article is more than 6 years old.
Students at several Boston-area universities are staging events Wednesday to show support for the tens of thousands of demonstrators in Hong Kong who have flooded streets to demand open elections for the territory's next leader.
Harvard University senior Heather Pickerell started a Facebook event page to raise awareness about Hong Kong's pro-democracy movement. She said she initially planned to sit outside by herself handing out ribbons, but the event grew when students from other universities began reaching out to her about staging similar events at their schools. More than 37,000 people have joined Pickerell's Facebook event page.
"I was really aware of the fact that most of my friends at Harvard and a lot of people here in general don't know what's going on in Hong Kong," said Pickerell, who was born and raised in Hong Kong. "I wanted to make sure that people on the streets were getting the support from abroad that they needed."
Major protests have been taking place in Hong Kong since last week to push back against a decision by the Chinese leadership to control the list of nominees in Hong Kong's next election.
In addition to a larger vigil set for the Boston Common Wednesday evening, students from Boston University, Harvard University, Harvard Law School, Tufts University, Wellesley College and MIT all scheduled campus events for Wednesday afternoon.
Here are scenes from some of the events at local universities:

Boston University students are working to raise awareness today for pro-democracy protesters in Hong Kong http://t.co/S1xhmFH4xn

— Zeninjor Enwemeka (@Zeninjor) October 1, 2014
BU's Hong Kong students association are handing out yellow ribbons in solidarity with Hong Kong protesters http://t.co/uOtRpf7F57 — Zeninjor Enwemeka (@Zeninjor) October 1, 2014

The yellow ribbons represent the color of Hong Kong's pro-democracy movement. pic.twitter.com/NdSRnnFjlK

— Zeninjor Enwemeka (@Zeninjor) October 1, 2014

The rain didnt stop Harvard students from gathering in support if the Hong Kong protesters pic.twitter.com/UtQhSPOGoN — Zeninjor Enwemeka (@Zeninjor) October 1, 2014

Harvards students also held signs supporting the #OccupyCentral protests in Hong Kong. pic.twitter.com/HNLYGZZkEM

— Zeninjor Enwemeka (@Zeninjor) October 1, 2014
This article was originally published on October 01, 2014.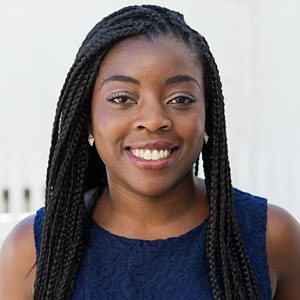 Zeninjor Enwemeka Reporter
Zeninjor Enwemeka is a reporter who covers business, tech and culture as part of WBUR's Bostonomix team, which focuses on the innovation economy.