Somerville, Chelsea Leaders Debate Merits Of Everett Casino
07:21
Play
This article is more than 6 years old.
The cities of Somerville and Chelsea sit across the Mystic River from the site of the planned Wynn Resorts casino in Everett, and although their leaders call each other friends, they are on opposing sides of the casino issue: Chelsea City Manager Jay Ash wants to see it built, while Somerville Mayor Joe Curtatone is against casinos.
As surrounding communities, both cities were able to negotiate payments from Wynn to compensate for the casino's expected negative effects on traffic, public safety and other city services. But Somerville and Chelsea didn't come close to getting what they wanted.
WBUR's All Things Considered host Sacha Pfeiffer spoke with Curtatone and Ash about the casino, and Ash said he believes it will be good for Chelsea's economy despite the potential for social ills.
---
Jay Ash: I think it's ironic that we're talking about social ills now when we don't talk about them around the issue of the lottery or other forms of gambling. Chelsea plays the highest per capita on the lottery, and yet I don't hear anyone talking about we need to do something about that.
In some perverse way, I think the fact that we would have a casino in Massachusetts, or multiple casinos in Massachusetts, would bring more money into the anti-compulsive gambling efforts and will ultimately help us to get people off of scratching tickets, or playing on the Internet, or going to bingos, or doing whatever they are doing to gamble.
Mayor Curtatone of Somerville, what are your biggest concerns about how a casino in Everett could hurt Somerville?
Joe Curtatone: I'm opposed to casinos because casinos don't build communities. In fact, casinos abide to the economies of extraction. They take monies out of downtowns like Chelsea and Charlestown and Somerville and other communities and put them at the craps table and roulette wheel. And yes, we have gambling, and I guess I'll be the first hypocrite to stand in line and take my lottery money. But it's a different type of gambling. We know it is much more predatory in this type of expanded gaming. The impacts are up to 50 miles in radius to the casinos. So when Steve Wynn says, 'Oh, don't worry. We're just targeting those Asian and South American tourists who have kids going to school here.' That is so insulting. I mean, this is such planning by desperation. We're better than that.
Ash: There are seven million trips a year by Massachusetts residents to casinos in Connecticut and Rhode Island already. By some accounts, a third of the population goes to Connecticut casinos. There are 20 million tourists a year who are coming through Logan Airport. Those are potential customers for our Massachusetts casino.
Curtatone: I'd like to see those tourists be down in the North End or down in the Seaport or to our downtowns in Davis Square and Union Square in Somerville, or Chelsea, or Charlestown, spending money in the local independent shops, not leaving them at the craps table or roulette wheel — because that's where they're going to end up, because the house always wins.
Jay Ash, you preferred the Mohegan Sun proposal for the Revere portion of Suffolk Downs over the winning proposal, Wynn in Everett. Do you feel, then, that you're ending up with sort of the lesser of these two proposals?
Ash: I think as it impacts Chelsea and as it impacts the region, yes. I thought the Mohegan Sun proposal had dealt with traffic, had dealt with impacts on small business, had dealt with employment and regional tourism. And I think that the Wynn proposal shows flashes of it, but it isn't fully developed out. The traffic problem that the Wynn proposal will create in Sullivan Square will just overrun Charlestown. Joe doesn't represent Charlestown. I don't represent Charlestown. But we both feel for the people of Charlestown and what they'll have to go through.
Curtatone: Jay's right. Charlestown is going to be overrun, and parts of East Somerville and Chelsea and Everett. I mean, the amount of vehicle trips — millions more added per year in that corridor — is frightening. There's a lot to do in the environmental permitting process. You can bet, at least from Somerville's standpoint, we'll be engaged at every level of review and hold our ground on that permit process.
Right, many hurdles left for Wynn before they can begin building.
Curtatone: Oh yeah. And when he says he's going to break ground by 2015, I don't know if I'd put my chips down on that one.
What do the two of you feel you can do at this point to change the aspects of this project you don't like? Mayor Curtatone of Somerville, why don't you start?
Curtatone: For me personally and for Somerville, the best outcome would be yes on [ballot Question] 3. And then the entire legislation, which is fundamentally flawed, is thrown out and we'll go back to the drawing board as a commonwealth.
This is the November ballot question to repeal the casino law.
Curtatone: Yes, repeal the casino law. And yes, there is a sort of review or look back where you can go back to the [Massachusetts] Gaming Commission, but that's after you've already suffered the impact on the social health and well-being in your community or the economic impacts on your downtown business districts — to go back and ask if the Gaming Commission, which has been nothing but a kangaroo court to this point, can offer some solution.
Jay Ash of Chelsea, one of the mitigation agreements you had hoped for was money to help with negative social impacts and negative impact on schools. And the arbitrator came back and gave you nothing — zero. He said that's because the problems in the Chelsea schools are caused by other things and a casino is not going to make that worse. How do you feel about that reasoning?
Ash: I thought the arbitrator missed the point. The point was that there were going to be even more impacts, and the arbitrator, instead of looking into the future and seeing what we saw, which was the impacts that gaming can have on families and on individuals, was looking at just what was happening today. I thought he missed that totally.
What's the likelihood at this point, do you think, that you'll get much more of what you had hoped for?
Ash: The leverage is different.
There's almost no leverage, essentially, right?
Ash: Well, there's leverage that is given to you by law and then there's leverage that is given to you through negotiation and relationships. And I've opened up a line of communication with Wynn now — the next chapter in our relationship — and I don't know that the final story has played out.
Mayor Curtatone, you were one of the first people to sign the petition that got the repeal question on the ballot, and that vote is only about a month away. Is there anything you're actively doing to try to get that law repealed?
Curtatone: I'm working with a group of individuals — hundreds of people. They're part of a grassroots organization representing business, political affiliations, faith-based organizations. And what we're doing is asking people to step back and ask themselves, 'Is this the best we can do for Massachusetts? Here's our chance to get it right.' And people believe that our future shouldn't be left to the hands of a five-member gaming commission.
Jay Ash, we've heard Mayor Curtatone be very critical of the gaming process, the licensing process.
Ash: And very passionate.
What do you think about the process and how it's played out or is playing out?
Ash: I'm not happy with the process, but a lot of it is opinion versus fact. I would have come up with a different decision had I been a Gaming Commission member, but I respect fact that the Gaming Commission did its homework.
What about employment? How do you think jobs in Chelsea will be affected?
Ash: I think there's going to be a positive impact on jobs. I see 4,000 jobs being less than a mile from Chelsea's borders. They'll be union jobs, and I believe that those jobs are going to have an effect of lifting up the pay rates of other jobs that are being offered in the community because they'll have to be competitive to what Wynn is offering.
Do you think, though, small businesses in Chelsea will lose their employees to the casino and have trouble finding new ones?
Ash: Yeah, that's been a concern of mine. I don't think, though, that the way that it's painted as an either/or proposition is accurate. We're not talking about just focusing all in on casinos. I see the casinos as part of a diversified economy.
Curtatone: That's not the economy that we should be leaving for our children. And you can bet on this issue: if a casino actually happens there, then Jay and I will be working together to understand the impacts to the inner core in our communities and the region as a whole to make sure they're addressed appropriately.
Ash: I was hoping we could bet on the issue.
Curtatone: And, just for the record, and it had nothing to do with my decision: I don't think I've ever won at a casino, and I have gone a few times.
Ash: Ah, there we go — we've identified the real problem!
This segment aired on October 8, 2014.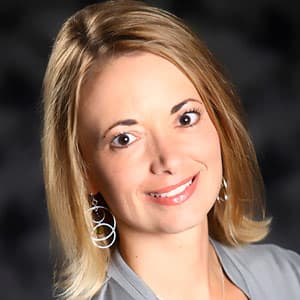 Lynn Jolicoeur Producer/Reporter
Lynn Jolicoeur is the field producer for WBUR's All Things Considered. She also reports for the station's various local news broadcasts.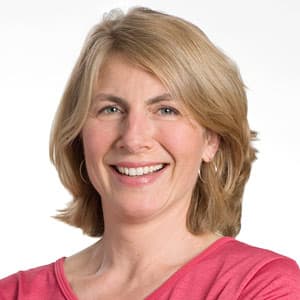 Sacha Pfeiffer Host, All Things Considered
Sacha Pfeiffer was formerly the host of WBUR's All Things Considered.