Mayo, Ridley Out Of Patriots Game Vs. Jets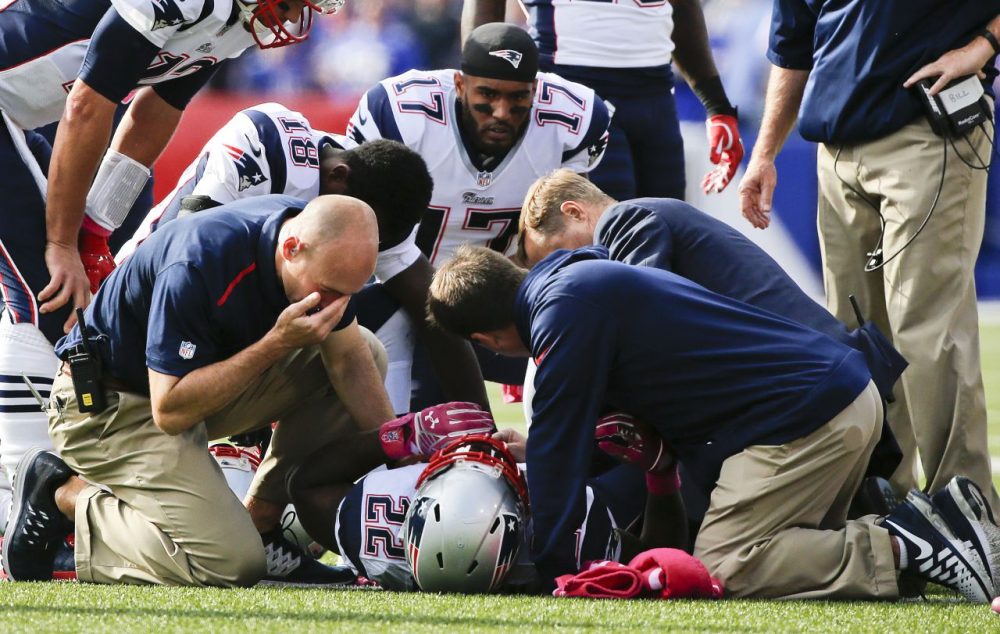 This article is more than 6 years old.
The New England Patriots have declared middle linebacker Jerod Mayo and running back Stevan Ridley out of their next game with right knee injuries.
The Patriots are at home against the New York Jets on Thursday night.
Mayo is a captain and the Patriots leading tackler. Ridley has run for more than 100 yards in two of the Patriots six games. Both were injured during Sunday's 37-22 win over the Buffalo Bills.
Mayo was taken off the field on a cart midway through the second quarter. Ridley was hurt late in the third.
Left guard Dan Connolly left the game with a concussion. Rookie center Bryan Stork missed the game with a concussion after starting the previous two games.