Forecast: Nor'easter Brings Waves Of Rain
This article is more than 6 years old.
A mid-fall nor'easter is going to impact our weather through the end of the week before clearing takes place for the weekend.
Nor'easter is a term used for a low-pressure system that moves up the coast — it doesn't matter the time of year nor do nor'easters have to bring snow.  They do bring a northeasterly wind direction, and that's what we will have for the next few days.
The rainfall with this system will come in several waves. At times it may rain quite hard while at other times it's just going to be cloudy. I suspect the rainfall totals will vary considerably across southern New England, especially if there are embedded thunderstorms which can increase the rainfall.
The system will only move a few hundred miles over the next four days so you are going to hear and read about the lousy weather for the rest of the workweek. Temperatures will not be very cold during this storm with highs reaching the upper 50s to near 60.
---
Tuesday: Cloudy and mild with highs near 60. Scattered showers and a chance of a thunderstorm.
Tuesday night: Periods of showers with lows around 50.
Wednesday and Thursday: Periods of rain with highs in the upper 50s.
Friday: A chance of a few showers. Some breaks of sun possible in the afternoon. Highs of 55 to 60.
Saturday: Mostly sunny with a high in the lower 60s.
You can follow David's weather updates on Twitter at @growingwisdom.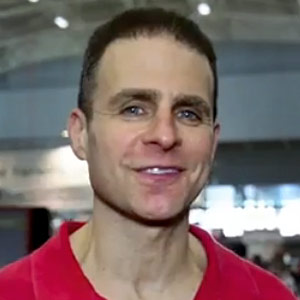 David Epstein Meteorologist
David Epstein is WBUR's meteorologist.