Uber Pilots Program To Bring Flu Shots To Your Door
This article is more than 7 years old.
If you used Uber in Boston today, you may have noticed a new feature. The car service company was offering what it calls UberHEALTH to bring free flu shots to users' doors.
The service was part of a one-day pilot program in Boston, New York and Washington D.C., the company announced on its blog.
"We thought Boston, D.C., New York are big health care hubs [with] high populations of people and we are all experiencing the same nor'easter as we speak, signalling the start of flu season, so we thought this could be a few interesting cities to launch an Uber health program and see how it went," Uber Boston general manager Meghan Joyce said in an interview.
The pilot lasted from 10 a.m. to 4 p.m. Here's how it worked: When you opened the Uber app there was a health option in addition to the regular car service options. If you selected the health option and requested a car, a driver would arrive at your location with a registered nurse from Passport Health, which provides mobile immunization services. At that point you would receive a flu prevention pack and could get a flu shot from the nurse. According to Uber, each car request could serve up to 10 people and the flu shots were available for those ages 4 and up. Any paperwork and consent forms were handled by the nurses. Uber said it would donate $5 to the Red Cross for every shot given.
It is unclear how well the program did. Joyce said they "don't release specific numbers," but said the demand was overwhelming. She said the company will discuss extending the pilot program.
For today's health program, Uber collaborated with medical professionals around Boston, including Dr. John Brownstein, an associate professor at Harvard Medical School. Brownstein runs a research group that created a tool called Vaccine Finder, which provides information about where you can get a vaccine. The UberHEALTH project has been in the works for months and his research group collaborated with the Centers for Disease Control, the U.S. Department of Health and Human Services and Passport Health. Brownstein said his group decided to connect with Uber to utilize the reach of their platform and deliver health care in a different way.
"This is really an exciting mechanism to take through, where you can distribute this kind of prevention or medical care without having to have the population move around the city and crowd in places or deal with lack of supply in particular locations," Brownstein said. "This is really a paradigm shift in the way we think about distribution of prevention."
A spokeswoman for the Massachusetts Department of Public Health said the agency was not involved in UberHEALTH and state approval was not needed for the program. The spokeswoman also said the department encourages everyone 6 months of age or older to get a flu shot.
While this is the first time Uber has offered such a health program, the company has used the app to offer everything from lunch to ice cream to pharmacy goods in other cities, Joyce said. Last summer Uber Boston partnered with Boston Harbor Cruises to offer UberBOAT, which provided water transportation services.
Did you try UberHEALTH today? If so, tell us about your experience in the comments below.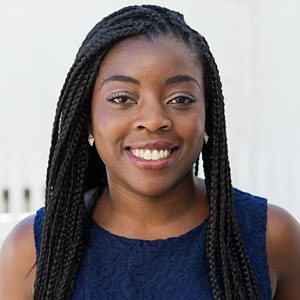 Zeninjor Enwemeka Senior Business Reporter
Zeninjor Enwemeka is a senior business reporter who covers business, tech and culture as part of WBUR's Bostonomix team, which focuses on the innovation economy.