New England Elections You May Have Missed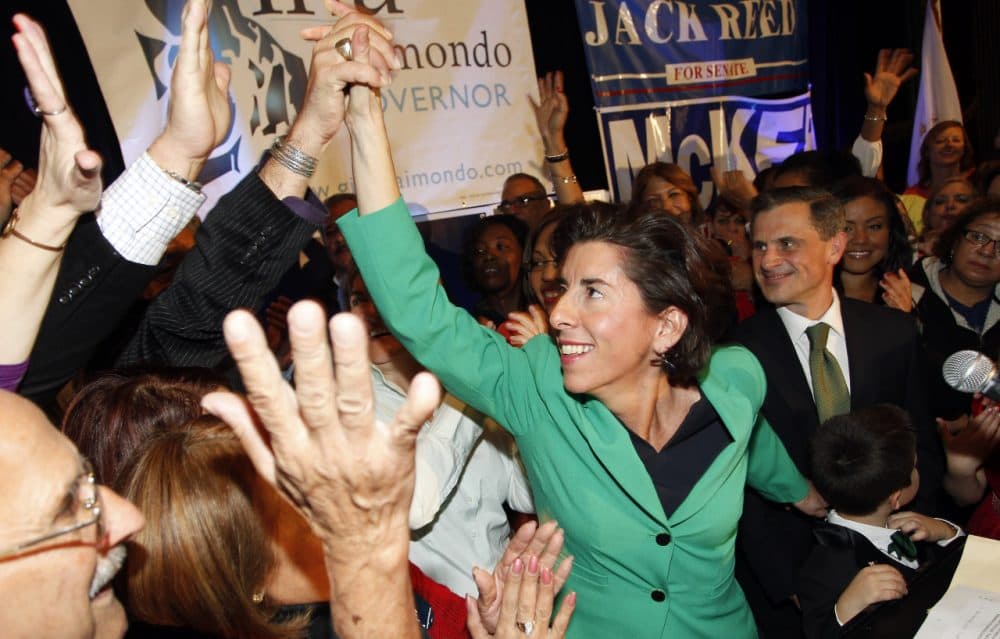 This article is more than 5 years old.
It was a busy Election Night (and Election Early Morning) in Massachusetts, led by a very close governor's race. So you may have missed these results in New England states.
Rhode Island
Governor's Race:
Democrat Gina Raimondo is elected to the Rhode Island's corner office and will become the state's first woman to serve as governor, the Providence Journal reports.
Providence Mayoral Race:
Former Providence Mayor Buddy Cianci, a twice-convicted felon who ran for mayor as an independent, lost his comeback bid, conceding the race to Democrat Jorge Elorza Tuesday night, the Providence Journal reports.

U.S. Senate Race:
Democrat Jack Reed defeated Republican Mark Zaccaria with just over 70 percent of the vote to keep his U.S. Senate seat, which he has held since 1997, the Providence Journal reports.
---
Connecticut
Governor's Race:
Democratic Gov. Dannel Malloy secures a second term in a race against Republican candidate Tom Foley, who conceded at around 1:20 p.m. Wednesday. Their contest was a "rematch of [their] 2010 race," the Hartford Courant reports.
State Senate Race:
Edward Kennedy Jr., son of the late U.S. Sen. Ted Kennedy, wins against Republican Bruce Wilson for state Senate in Connecticut, the Hartford Courant reports. It was Kennedy's first political campaign.
---
Vermont
Governor's Race:
Democratic Gov. Peter Shumlin "appears to have declared a tenative victory in the gubernatorial race over Republican Scott Milne," according to VPR, an NPR affiliate in Vermont. Milne is refusing to concede the race until all voting results are in.
---
Maine
Governor's Race:
Republican Paul LePage extended his tenure as Maine's governor for a second term after defeating Democratic U.S. Rep. Mike Michaud, who delivered a concession speech at 12:30 a.m. Wednesday, The Press Herald reports.
U.S. Senate Race:
Republican Susan Collins won her bid for re-election to the U.S. Senate in Maine after besting Democratic opponent Shenna Bellows Tuesday, the Press Herald reports.

Ballot Initiative:
Supporters of a ballot measure to legalize possession of up to an ounce of recreational marijuana for adults over age 21 in South Portland has passed. A similar ordinance failed in Lewiston, Maine, according to the Press Herald.