Regulators Finalize MGM And Wynn Casino Licenses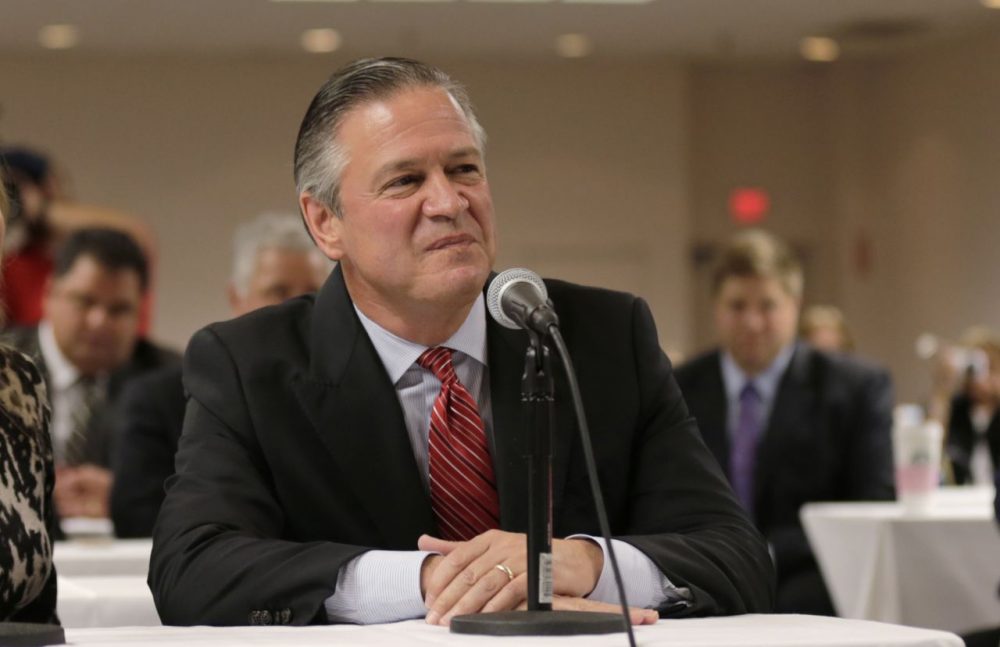 This article is more than 5 years old.
Wynn Resorts and MGM Resorts International have been officially awarded the state's first two resort casino licenses, following unanimous votes Thursday by the Massachusetts Gaming Commission.
The gambling giants won the licenses months ago, but the final award was delayed until after the election on Nov. 4, when voters resoundingly rejected a ballot question to repeal the state's casino law.
The final license awards set in motion the payment of millions of dollars by the casino companies.
MGM is building an $800 million resort in Springfield. Wynn is developing a $1.6 billion plan for the waterfront in Everett, a city bordering Boston.
Wynn Resorts Senior Vice President Robert DeSalvio told commissioners the casino giant wired one major payment to the state Thursday morning: the $85 million licensing fee that's good for 15 years. He presented the five-member panel with an oversized mock check.
"We're so excited to get the project started," DeSalvio said later. "It just shows our commitment to the Commonwealth."
MGM Springfield President Michael Mathis said his company will pay its $85 million license fee Nov. 17.
He said work began on the casino's downtown Springfield site the day after the election, with "geotechnical soil assessments" for a 3,500-space parking garage.
"We're making good on our promise as of Wednesday morning," Mathis said.
Both casino companies hope to break ground in 2015 and open their resorts by 2017.
Penn National Gaming has already paid a $15 million slots parlor licensing fee for its $225 million project at the Plainridge harness racing track in Plainville, which has been under construction for months and is set to open in 2015.
Revenue from gambling license fees goes toward nine distinct areas of public spending under state law, from transportation to higher education and aid to local cities and towns.
The commission on Thursday also approved one-day placeholder horse racing licenses for operations proposed for Suffolk Downs in Boston and the Brockton Fairgrounds.
An association of horse trainers and owners is seeking to preserve thoroughbred racing at Suffolk Downs, the region's last such track, after the track's current owners decided against continuing races in 2015.
The five-member state gambling panel is also looking ahead to awarding the state's third and final resort casino license, which is reserved for the Fall River-New Bedford region. That discussion is ongoing Thursday afternoon.
This article was originally published on November 06, 2014.