Texan Hurt In Boston Bombing Loses Part Of Leg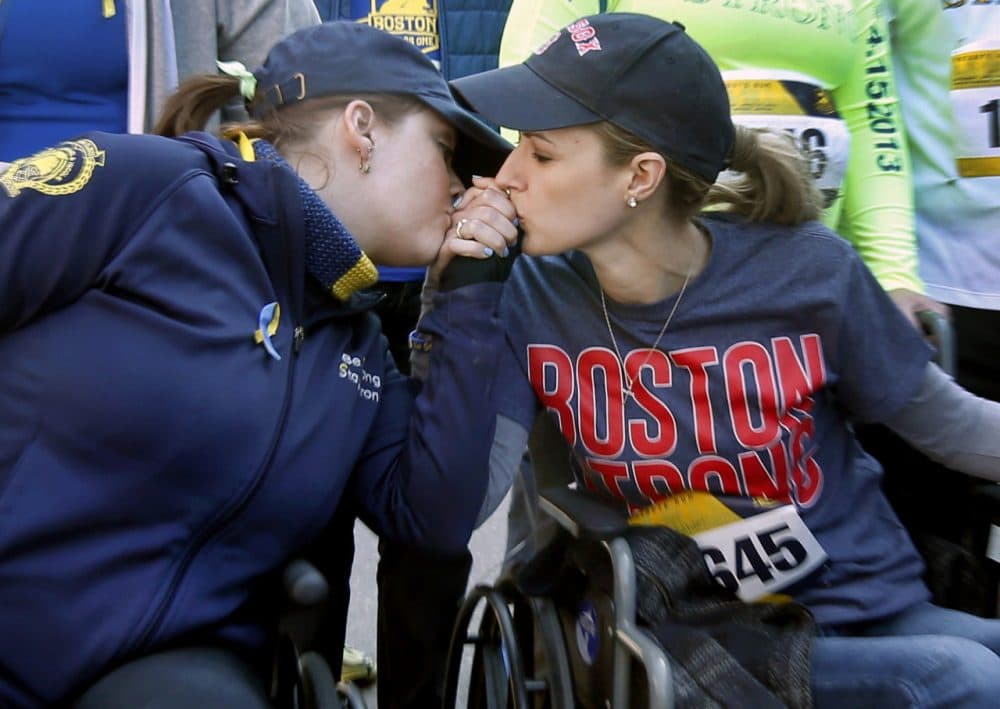 This article is more than 5 years old.
A Texas woman injured in the deadly Boston Marathon bombing has had surgery to remove part of her left leg.
Rebekah DiMartino was listed in good condition Tuesday at Memorial Hermann Katy Hospital near Houston.
The 27-year-old DiMartino had surgery Monday to remove her left leg below the knee.
Dr. William McGarvey says the operation was a success and he believes the Houston-area woman is going to do well. The orthopedic surgeon says the procedure was necessary to relieve pain.
DiMartino was watching the April 2013 Boston Marathon when bombs exploded.
Prosecutors say Dzhokhar Tsarnaev has pleaded not guilty in the attack and awaits trial. His brother, Tamerlan, was killed in a shootout with police after the bombing that killed three people and injured more than 260.
DiMartino wrote on her Facebook page that she has already started training for the 2015 Boston Marathon where she will run on a prosthesis.