Growing Food Insecurity At Mass. Public Colleges, State Says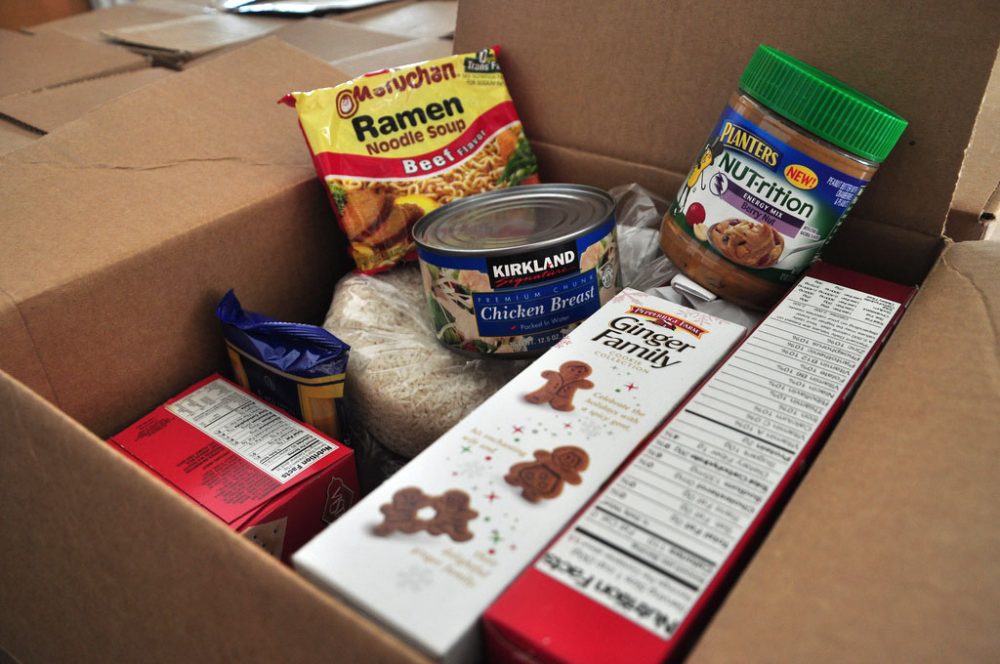 This article is more than 5 years old.
Nineteen of the state's 29 public college campuses have opened food pantries or are now distributing food to some students, the Massachusetts Department of Higher Education reported Tuesday — two days before Thanksgiving and its traditional feast.
The number of campus-based food pantries has increased to 12 in recent years, according to an informal survey conducted by the department, and seven more schools provide services aiming to combat food insecurity, like food drives and vouchers for cafeteria meals.
"We see that growing numbers of students themselves are in need of assistance," Richard Freeland, the state higher education commissioner, said in the survey release. "This has troubling implications, especially at a time when we are redoubling our efforts to boost graduation rates and fill the so-called 'talent pipeline.' We cannot expect students to perform well in their studies and to graduate in a timely fashion if they are going hungry."
UMass Boston and UMass Lowell have food pantries, the department said, and a pantry is set to open near UMass Dartmouth. Four state universities — Bridgewater, Framingham, Salem and Worcester State — and 12 community colleges also operate pantries or markets, or distribute meal vouchers.
In the release, Rep. Tom Sannicandro, an Ashland Democrat, pivoted off the survey to call for increased state funding "to assist Massachusetts' neediest students." Sannicandro served on the Higher Education Finance Commission, along with many school officials. Its final report, in October, urged the state to allocate additional funding to the public schools.
The department also cited the latest "Hunger in America" report, with eastern Massachusetts results from The Greater Boston Food Bank. According to the state higher ed department, the report "showed that 11% of adult clients receiving food supplies at community pantries and distribution centers identified as either full-time or part-time college students."