Mass. Transportation Officials Urge Caution On Slick Roads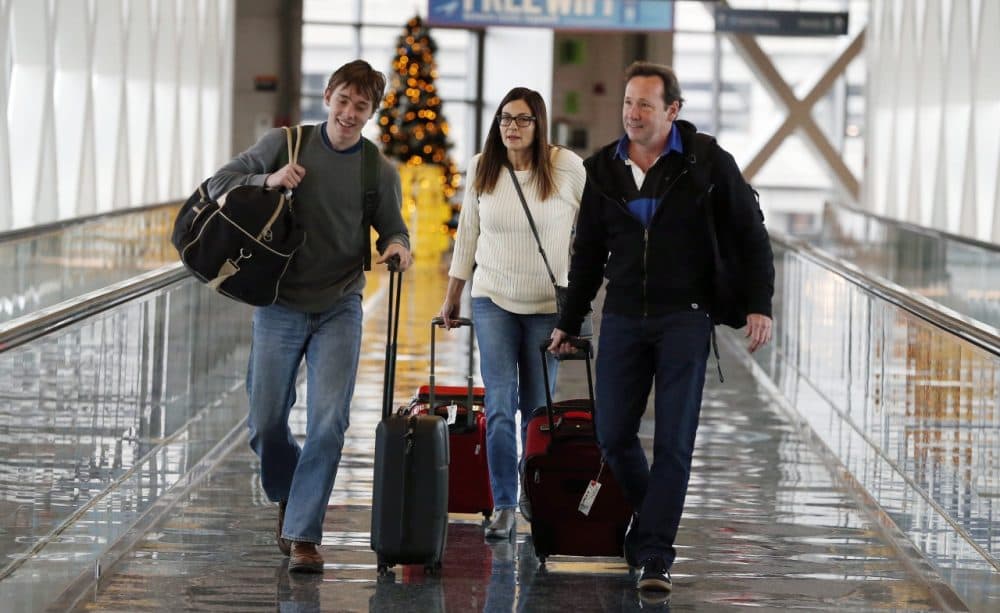 This article is more than 5 years old.
A nor'easter moved across Massachusetts on Wednesday, affecting travelers headed to their Thanksgiving destinations.
The speed limit on western and central portions of the Massachusetts Turnpike was reduced to 40 miles per hour. Western areas of the state were forecast to bear the brunt of the storm.
Massachusetts Emergency Management Agency spokesman Peter Judge said the roads statewide would be a slippery mess all Wednesday night.
"Driving conditions are pretty dicey out there so if anyone has to travel today, certainly you want to take your time, plan ahead, and just slow down," he told our Newscast Unit.
But Judge said many people did their holiday traveling Tuesday, and predicted the roads should be less congested than at the same time in previous years.
For travelers using Amtrak for their holiday treks, officials said Wednesday would likely be the busiest day on its trains this Thanksgiving.
Spokeswoman Christina Leeds forecasted a 37 percent increase in passengers heading in and out of Boston's South Station Wednesday.
"Boston is the 6th busiest station in the Amtrak network and over the Thanksgiving holiday period, we can expect to see more than 37,000 passengers," Leeds said.
She added that crowds will peak again on Sunday, as travelers return from festivities.
And at Logan International Airport, a number of airlines waived change fees early Wednesday for those hoping to hop on earlier flights to beat the storm. Only a handful of flights were cancelled early Wednesday afternoon.
With reporting by Alyssa Creamer and the WBUR Newsroom
This article was originally published on November 26, 2014.