World AIDS Day: A Look At The Gains And Challenges In The Fight Against HIV
From ribbons to lights on buildings, you may have seen a lot of red Monday -- it's the symbolic color for World AIDS Day (Dec. 1), which raises awareness about HIV.
The day began in 1988, some years after the AIDS epidemic was first identified in the early '80s. As the world marks the day with events and vigils, here is a look at the current state of HIV:
HIV By The Numbers
There were nearly 35 million people worldwide living with HIV at the end of 2013 with 2.1 million new cases, according to the World Health Organization (WHO). Sub-Saharan Africa is the most affected region, with 24.7 million people living with HIV in 2013, and 70 percent of new cases were from this region.
In the U.S., there are 1.2 million people living with HIV and 1 in 7 of those people (14 percent) are unaware of their infection, according to the Centers for Disease Control (CDC).
Per the CDC, gay and bisexual men are the most severely impacted by HIV, particularly white men in this group. Overall, gay and bisexual men represent 63 percent of all new HIV infections in the U.S. each year. HIV also disproportionately affects blacks and Latinos, who represent 44 percent and 21 percent, respectively, of all new infections each year.
In Massachusetts, there are 25,000-26,000 people currently living with HIV, according to the state Department of Public Health. About 15.8 percent of people with HIV in Massachusetts do not know their status. Overall, the number of people diagnosed with HIV has decreased by 41 percent from 2000 to 2012, but with improved treatments the number of people living with HIV has increased by 49 percent from 2000 to 2012.
Major Gains In The Fight Against HIV/AIDS
While there is no cure for HIV, treatment of the infection has greatly improved in the past 30 years of the AIDS epidemic. The use of antiretroviral drugs has allowed people with HIV to live longer.
"We find that if we combine at least three antiretroviral medications … we can effectively control the virus from multiplying," said Dr. Kenneth Mayer of Fenway Health in Boston. "So, that's been a major breakthrough in the past two decades. The treatments have gotten simpler and better tolerated."
In Massachusetts, 87 percent of people living with HIV are getting regular health care and have undetectable levels of the virus, state health officials announced Monday. Globally, 12.9 million people were receiving antiretroviral therapy by the end of 2013, according to the WHO.
Another promising step in the fight against AIDS has been the use of pre-exposure prophylaxis (PrEP) for HIV prevention. PrEP, which was approved by the U.S. Food and Drug Administration in 2012, is a pill that someone who doesn't have HIV can take (along with other prevention methods) to help decrease the transmission of HIV. Research over the past few years has supported that goal, particularly for populations that are most at risk.
"It's kind of like birth control for HIV transmission," said Carl Sciortino, the executive director of AIDS Action Committee of Massachusetts.
Mayer said he is also excited about some current studies going on around the world now on the use of gels, vaginal rings and injectable medication to prevent HIV.
Still Major Challenges
While there have been gains in the treatment and prevention of HIV, those doing HIV advocacy work say there are still major challenges.
"I think a lot of public interest or attention has waned over the years as treatments have gotten better," Sciortino said. "But at the same time the virus is still here [and] the need to educate the public is still here. We still have young people growing up every day who have a need to learn the basics about how to stay safe. So our work is not done until we have a cure and a vaccine."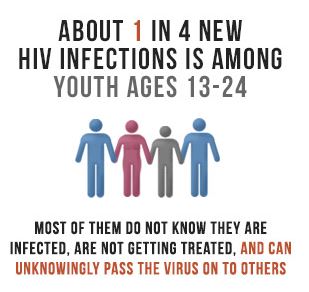 Mayer said he is concerned that the AIDS epidemic has become invisible in the U.S. and people may not think it affects them. For example, "young people are thinking that it's a problem of older people, whereas in truth the epidemic is still spreading quite rapidly among the young," he said.
Another challenge is finding people who haven't been tested yet and getting them care. HIV advocates say a major hurdle with that is how people with the infection are perceived.
"We know that we have the medications that can suppress the virus and keep people healthy and prevent transmission to others, but discrimination and stigma are very powerful forces that are disincentives to getting people tested and into care," said Ben Klein, a senior attorney at Gay & Lesbian Advocates & Defender (GLAD).
Klein said there has been a move across the country to repeal laws passed in the '80s and '90s that criminalized HIV, such as making it illegal to have sex if you are HIV positive. Those legal issues, along with issues of employment discrimination, can "perpetuate myths and stereotypes about HIV," Klein said.
Raising Awareness, And What You Can Do To Help
With World AIDS Day, people across the globe are looking to raise awareness and reduce the stigma around HIV.
In Boston, you may notice that the Zakim Bridge is red Monday night. Apple stores, including the one on Boston's Boylston Street, are also displaying red. The Prudential Center will also be lit up red in recognition of World AIDS Day.

Apple Store, Boylston, Boston #apple #applestore #worldAIDSDay pic.twitter.com/szFpeg3c7E

— Masayuki Wakayama (@maabboo) December 1, 2014

There are also several local events happening to mark World AIDS Day. Here are a few:
- World AIDS Day Youth event, 4-6 p.m. at Whittier Street Health Center in Roxbury
- Candlelight vigil, 5:15 p.m. at Boston Public Library in Copley Square
- World AIDS Day at Simmons College, 7-9 p.m. at the Linda K. Parskey Center
Here is a list of more World AIDS Day events. Also, you can find a free HIV testing center by using the CDC's Get Tested tool. Massachusetts HIV resources can also be found here.