Viewpoint: Consider Tough Penalties To Boost Disabled Patients' Access To Care
This article is more than 6 years old.
We already know that patients with disabilities face major obstacles when trying to access basic medical care. Now, a team of researchers are proposing some novel strategies to help fix the system, including withholding payments to health care organizations and making accreditation contingent on compliance with disability law.
The researchers, Dr. Tara Lagu and colleagues at Baystate Medical Center, Tufts University School of Medicine, and a Massachusetts not-for-profit organization, the Disability Law Center, suggest that this is the first time these types of strategies have been proposed.
"The goal of this paper was to start the conversation," says Dr. Lagu via email.
Lagu's groundbreaking earlier study on access to care for people with disabilities found that even in the current high-tech health care environment, many elements of routine medical care — like getting a patient on to an exam table — remain elusive.
The latest article, published in JAMA Internal Medicine, describes the range of barriers, including:
"...physical barriers to entering health care establishments, lack of accessible equipment, lack of a safe method for transferring the patient to an examination table, and the lack of policies that facilitate access.The barriers persist despite 2 federal laws (the Americans With Disabilities Act [ADA] of 1990 and Section 504 of the Rehabilitation Act of 1973) that explicitly state that health care settings must be accessible to patients with disabilities.
And here, Lagu offers some possible solutions:
As our study last year reported, patients with disabilities face real difficulties when they try to access health care. This suggested that our current strategy for enforcement, lawsuits, have fallen short. In part, this is because patients don't want to bring lawsuits against doctors with whom they have an existing relationship and because lawsuits are extremely unpopular with physicians. More importantly, lawsuits have failed to initiate system-wide change: it is not clear that, in recent years, there have substantial improvements in access to care for patients with disabilities.

For these reasons, we believe that novel strategies are needed. As we considered what such strategies might look like, we considered other mechanisms of enforcement that have been successful at motivating change in health care settings, and we came to four possibilities: withholding payment, making accreditation contingent on compliance, regulation, and lawsuits at the state or national level aimed at initiating large-scale policy change.

As far as we know, this is the first time that these sorts of strategies have been proposed for the purpose of improving access-so while we believe there will be "traction" on this issue in the future, the goal of this paper was to start the conversation.  In the upcoming months, we hope to approach CMS, MassHealth, and the Joint Commission to discuss how some of these strategies might be employed to improve access to care in the future.
Here are more details from the Baystate news release:
"... many of the problems with access to care faced by patients with disabilities are related to the way that health care is financed and delivered in the United States. Because big payers such as Medicare and Medicaid are not directly associated with agencies charged with ensuring that these patients have access, such as the U.S. Department of Justice, one of the major mechanisms for changing practice and improving access—withholding payment—is not used to motivate physicians to provide access to care. Instead, enforcement has primarily been in the form of lawsuits, which have proven to be ineffective at catalyzing system-wide change.

Now Dr. Lagu and colleagues are recommending policy changes intended to improve access. For example, they recommend that Medicare and Medicaid approach this problem in the same way that they monitor fraud among providers, so if a doctor or facility fails to provide access, participation in Medicare and Medicaid would be automatically terminated. The authors recommend a similar tactic for accreditation: hospitals that fail to provide access for patients with disabilities would be at risk of losing their accreditation. They also recommend that medical equipment should adhere to accessibility standards in order to be sold in the U.S. The similar example is that of child safety seats for automobiles: Because unsafe seats cannot be purchased in the U.S., nearly all safety seats in use are safe.

"By proposing these policy changes, we hope to start a conversation about how far we should go to ensure that patients with disabilities have access to care," said Dr. Lagu. "Doctors and healthcare facilities that are failing to provide appropriate care to the disabled are  technically in violation of federal law, but lawsuits are burdensome to all parties and relatively rare, which can make it feel like enforcement is intermittent and random. These changes would make it very clear that the default expectation is to provide access to care for all patients."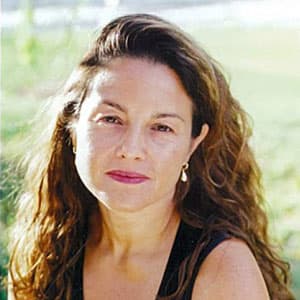 Rachel Zimmerman Health Reporter
Rachel Zimmerman previously reported on health and the intersection of health and business for Bostonomix.