Blount In Deal To Dismiss Pot Charge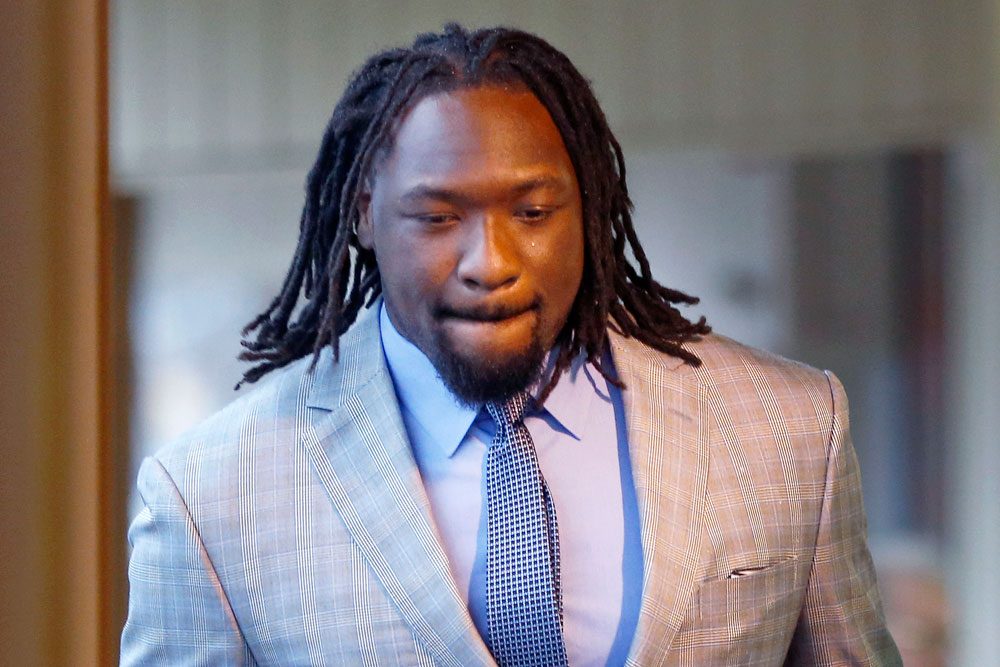 This article is more than 5 years old.
A Pittsburgh-area judge says he'll dismiss a marijuana possession charge against New England Patriots running back LeGarrette Blount if Blount completes 50 hours of community service by a Feb. 4 court date.
The judge said Wednesday he wants the former Steeler to spend the time volunteering at a youth center, possibly in Pittsburgh's inner city.
The 28-year-old Blount and Steelers teammate Le'Veon Bell were charged after police say they found marijuana in Bell's car during an Aug. 20 stop in a Pittsburgh suburb.
Bell has agreed to enter a first-offender's program that could enable him to get his record expunged if he completes 15 months' probation. A judge must still approve Bell's entry into the program.
Blount was cut by the Steelers and picked up by the Patriots last month.