With Late-Term Order, Gov. Patrick Carves Out Money For Public Art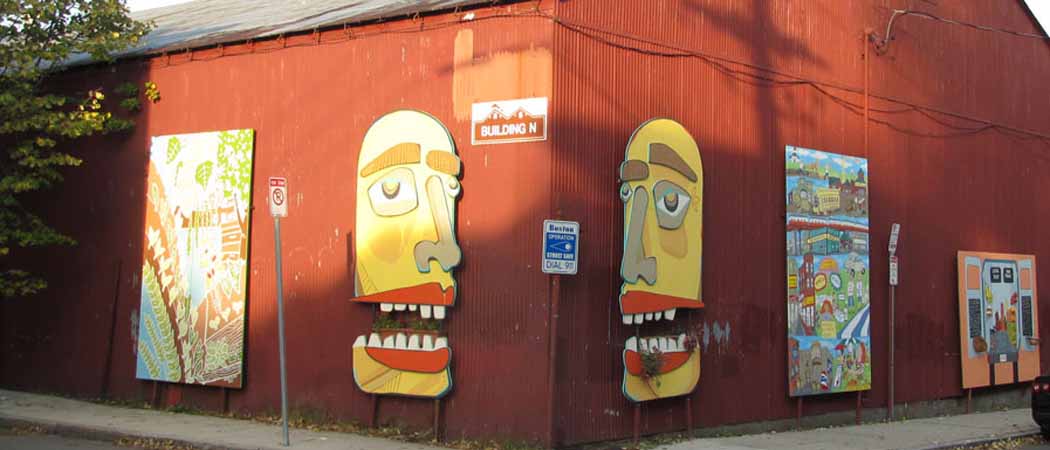 This article is more than 6 years old.
Gov. Deval Patrick penned an executive order Wednesday aimed at sprouting public artworks in cities around the state.
The order devotes to the preservation or creation of public art .5 percent of the cost of every major construction or renovation project on state property undertaken by an executive branch agency in Boston or any of the state's "gateway cities," up to $250,000.
The program will be called the Massachusetts Percent for Art Program and will be administered by an 11-member volunteer, governor-appointed body known as the Public Art Commission, which was established through the order.
The order also creates a "percent for art coordinator" with the Division of Capital Asset Management, which oversees state construction projects. The secretary of administration and finance will be able to suspend the program any time state revenue is projected to decline from year-to-year.
Ralph Helmick, a sculptor, said that until the signing of the order Wednesday, Massachusetts "has lacked an overall coherent structure" to public art.
Among other works, Helmick created in 1984 an aluminum statue of Arthur Fiedler's head, a memorial to the Boston Pops founder that appears to be made of stacked slabs and rests along the Charles River Esplanade.
Saying artists are "grateful" for the order, Helmik reported "unanimous enthusiasm" for the new policy, "at least as unanimous as artists can be."
Just before using his authority to encourage works of public art, Patrick entertained the crowd in his lobby, riffing on the routine of portentous signing ceremonies attended by supporters, reporters, staff and photographers.
"Look up and grin," Patrick said, to laughs as he smiled out at the audience, pen in hand. Continuing in a more hushed tone, the governor said, "And see those cold menacing," trailing off and eliciting more chuckles.
The order signed Wednesday is the 77th that Patrick has signed in his eight years as governor. Patrick did not stop for questions, leaving the room after distributing pens with plans to fly to California later.
Gateway cities are former industrial centers that meet certain criteria, making them eligible for grants and other attention. According to the administration, they are Attleboro, Barnstable, Brockton, Chelsea, Chicopee, Everett, Fall River, Fitchburg, Haverhill, Holyoke, Lawrence, Leominster, Lowell, Lynn, Malden, Methuen, New Bedford, Peabody, Pittsfield, Quincy, Revere, Salem, Springfield, Taunton, Westfield and Worcester.