Some Boston Arrests In Police Killings Protest, State Police Say
Police say 23 people have been arrested as hundreds marched in Boston in a national protest of police killings of unarmed black men.
Saturday's protest was mostly peaceful. State Police say 15 men and eight women were arrested for disorderly conduct after scuffling with officers blocking an Interstate 93 on-ramp near the Nashua Street Jail.
As the march began at the Boston Statehouse, protesters shouted "black lives matter" then walked toward Nashua Street. At one point, protesters sat in the street; others staged "die-ins." They later moved to the Back Bay area before dispersing.
Traffic was blocked for them, but they weren't allowed on highways.
It was the latest protest since grand juries didn't indict officers in the deaths of Michael Brown in Ferguson, Missouri, and Eric Garner in New York.
More Photos: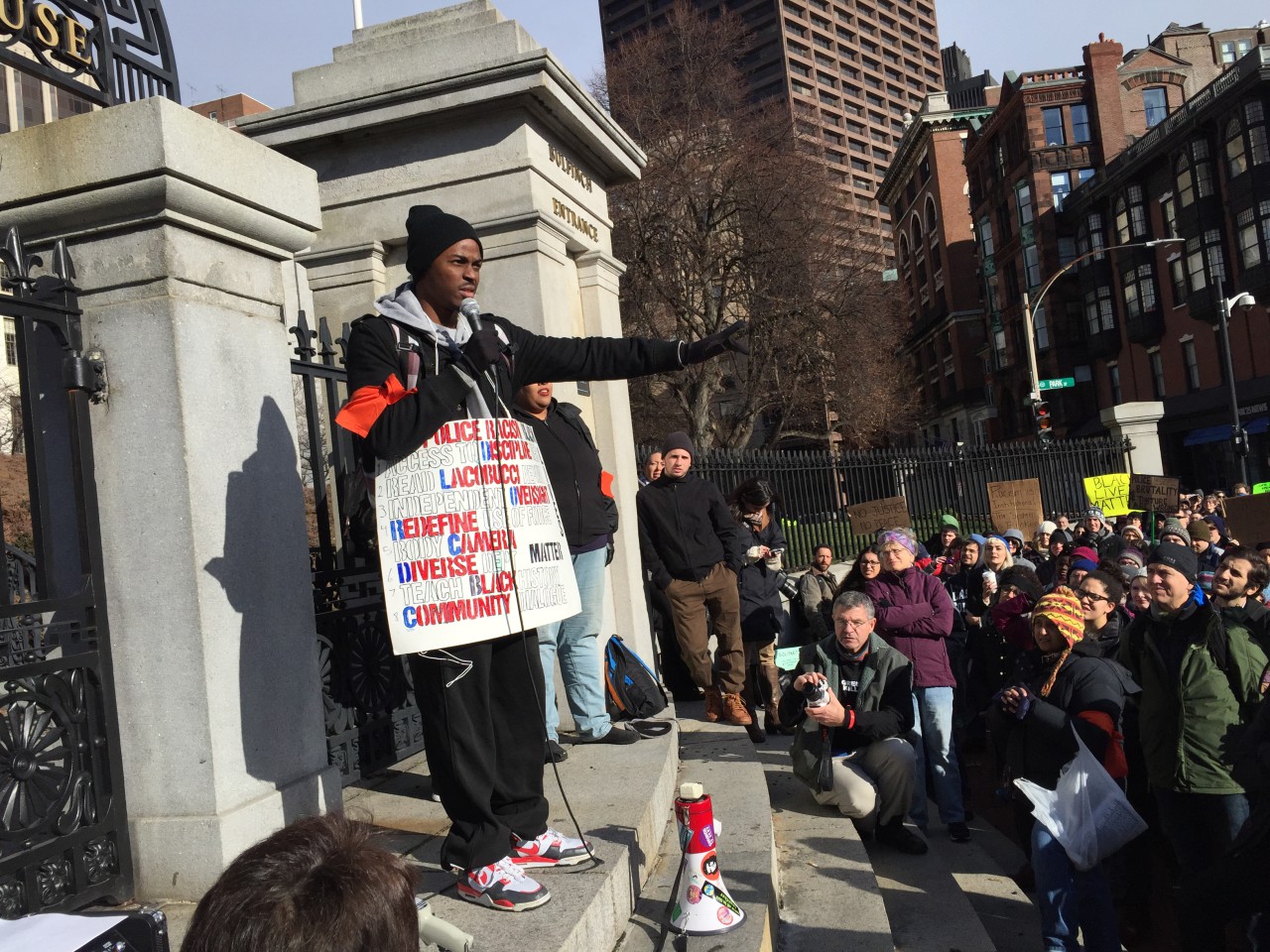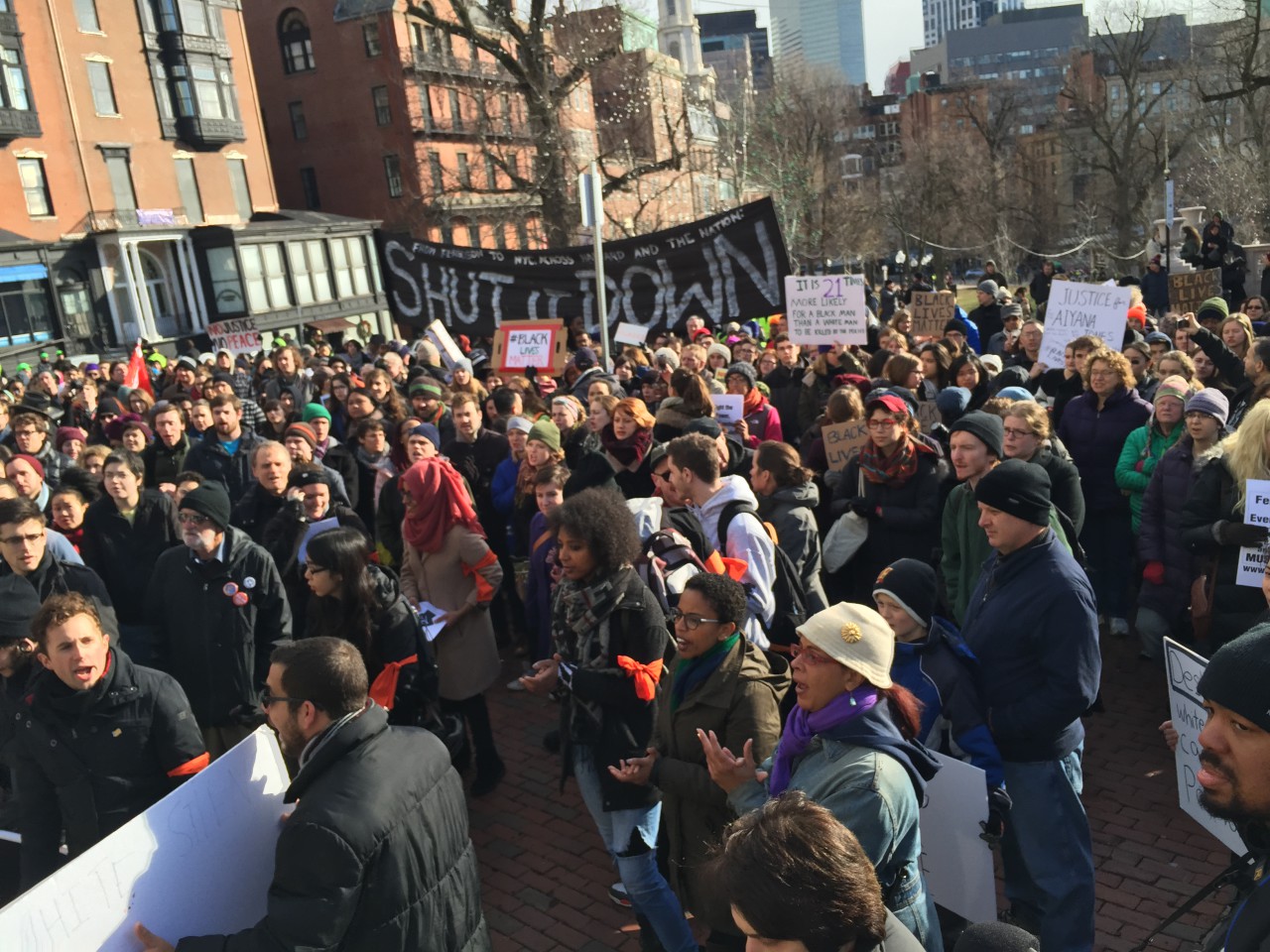 This article was originally published on December 13, 2014.