Hundreds Of Demonstrators March Through Boston On MLK Day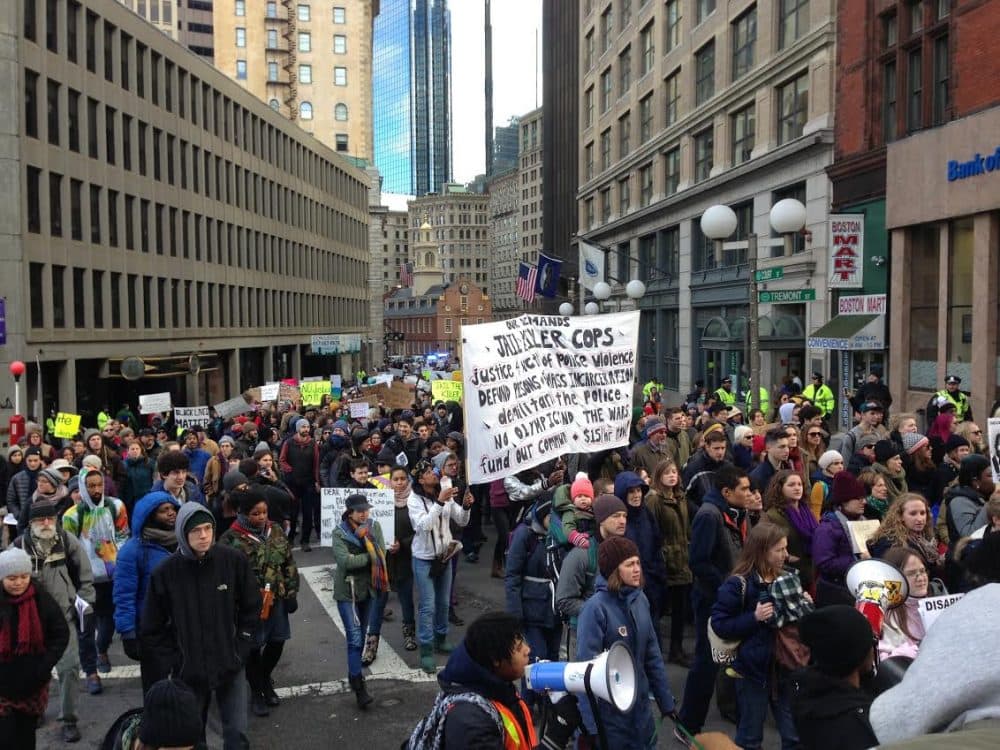 This article is more than 6 years old.
Hundreds of people jammed the streets of Boston Monday afternoon as part of nationwide demonstrations against police violence and inequality.
Organizers said the goal of the march from the Old State House to the African Meeting House on Beacon Hill was to bring awareness on the Martin Luther King holiday.
"This is something [King] would have wanted us to do, and we just want to let people know that black lives matter and things have to change with police procedure and police brutality and how the rest of the world views black lives," a protester told WBUR's Fred Bever.
Close to 1,000 people participated in the four-mile march, which began with a rally at the Old State House. The protesters eventually made their way down Tremont Street and through Boston Common. The march ended with a die-in and speeches in front of the new State House.
Related:
Photos:
This article was originally published on January 19, 2015.