Friday Storm Could Mean Another Rough Day For Commuters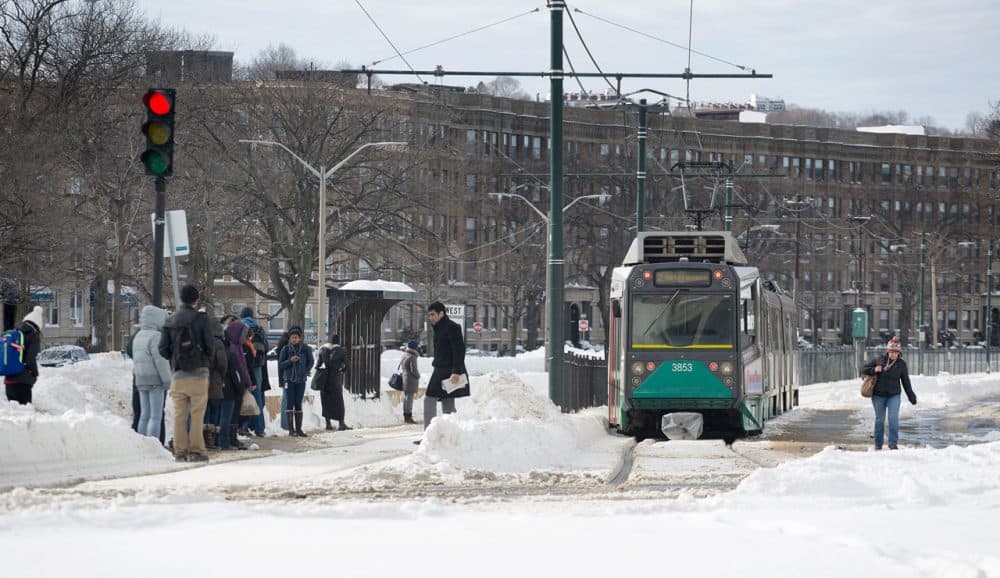 This article is more than 6 years old.
Mother Nature likely has some more bad news for Greater Bostonians trying to return to their normal routines following Tuesday's massive blizzard.
Another storm headed our way could drop 4 to 6 inches of snow across much of eastern Massachusetts Friday into early Saturday morning.
WBUR meteorologist David Epstein says a coating to half an inch of new snow could be on the ground by the Friday morning commute. "This is going to slow down an already slower driving pace," Epstein wrote in his forecast, "especially on secondary roads."
The snow will continue to fall Friday, mixing with rain at the coastline during the day before turning back to snow, Epstein says.
"For the evening commute, as colder air works back into the storm, the snow will become steadier and heavier," Epstein said. "The bulk of accumulation will occur at this time."
That's bad news for commuters who faced significant delays across all modes of MBTA service Thursday morning, as well as on the roads.
I'd put this mornings commute into #Boston in the top 5 worst of all time. Be done with you #blizzard2015

— Jon O (@bzzagentjono) January 29, 2015
— Harold Mellor (@haroldmellor) January 29, 2015
Looks like #mbta delays are still in effect. Davis sq station again this morning pic.twitter.com/Zwc6IwZrkR — Peter Balonon-Rosen (@pbalonon_rosen) January 29, 2015

By early Saturday morning, much of the state could see 4 to 6 inches of new snow, with less along the South Shore and on Cape Cod. (See snowfall map below.)

That's after Tuesday's blizzard set snowfall records in many communities, and blanketed a wide swath of the state with at least 2 feet of snow.

Skies will clear early Saturday morning, making way for a cold day with highs only reaching the upper teens in most areas.

And that's not all. There's potential for more snow on Monday.

"This storm could be a complete miss or bring us some accumulating snow, but it's just too early to say," Epstein said.

Snowfall predictions for Friday into early Saturday morning. (David Epstein/WBUR)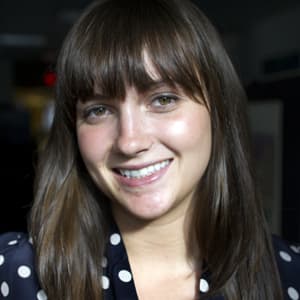 Abby Elizabeth Conway Digital Producer/Editor
Abby Elizabeth Conway was formerly a digital producer and editor at WBUR.