A Few Shades Short, But 'Grey' Accomplishes Its Sensual Mission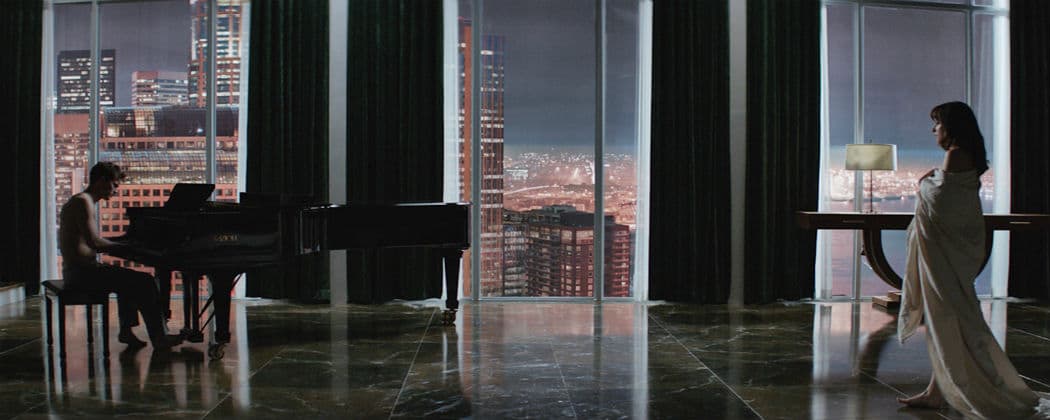 This article is more than 6 years old.
I liked the movie "Fifty Shades of Grey." There I said it—and I can already hear the PC police getting their panties in a twist. (Don't even get me started on the Mt. Holyoke College student group who cancelled a production of "The Vagina Monologues" because it wasn't inclusive of trans women. Moronic.) Indeed the entire populace has whipped itself to a lather over this BDSM (bondage and discipline, dominance and submission, and sadism and masochism) escapade. The advance sales on the film have dominated the box office, fanning Fandango to a frenzy; sexperts have offered tips on how to have fantasy weekends on a budget: an old tie and an ice cube and you're good to go! Meanwhile, a social media campaign called #50dollarsnot50shades is urging folks to boycott the film and instead donate to battered women's shelters.