Gov. Baker Creates Advisory Panel To 'Diagnose' MBTA Woes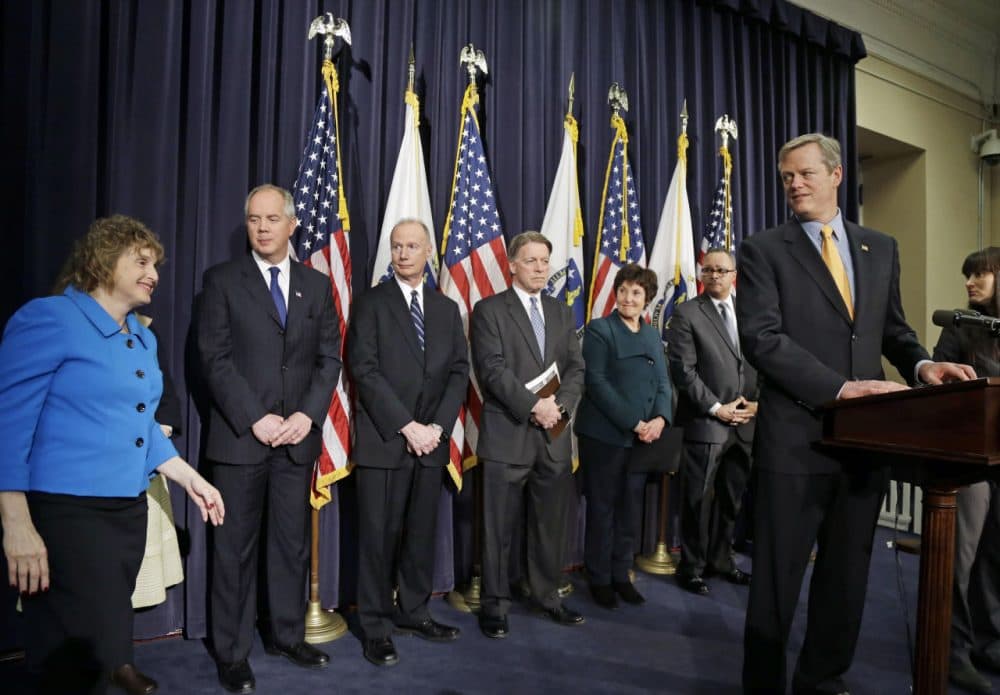 This article is more than 7 years old.
Gov. Charlie Baker on Friday announced the creation of an advisory panel to examine the MBTA following its struggles in recovering from a series of major snowstorms.
"In order to fix the problems with the MBTA, they must first be diagnosed," Gov. Baker said at a press conference Friday afternoon.
Baker said the panel will look at T operations, finances and governance and has until the end of March to deliver its recommendations.
"Let me make this clear, we cannot continue to do the same thing and expect a different result," Baker said.
This won't be the first report done with the goal of addressing the MBTA's longstanding problems. Indeed one of the panel's charges is to "synthesize the findings and recommendations" of previous reports. Baker said that's why the panel was given such a short timeline.
Record snowfall has crippled the T in recent weeks. Following the latest blizzard on Sunday, much of the MBTA's above-ground rail service was unable to operate. Service on part of the Red Line's Braintree branch, the Mattapan trolley and the Green Line's B branch remains suspended. That service is expected to be restored next week, according to a T timeline.
Still, service that has been restored has been spotty, with long delays and heavy cancellations, especially on the commuter rail.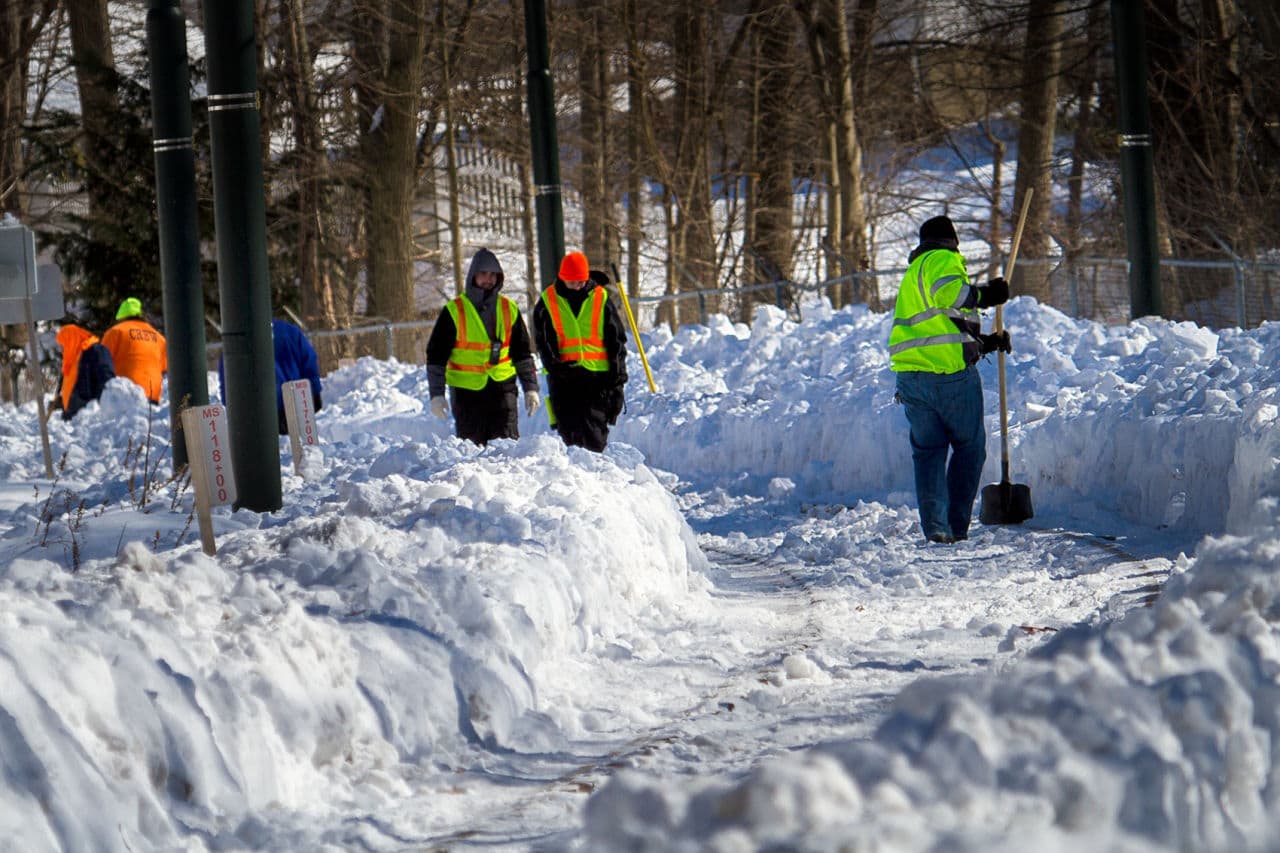 Transportation Secretary Stephanie Pollack said Friday that while the governor's panel investigates the "root causes" of this winter's service interruptions, the T would be looking into its storm plans.
"The MBTA is reaching out to peer transit agencies to do a review of the actual storm response and storm planning, and that will be going on in parallel with this expert panel," Pollack said.
She also said the T would next week announce ways for the public to weigh in with their own ideas to be included in the assessment.
The governor's advisory panel will be chaired by Paul Barrett, a former director of the Boston Redevelopment Authority. The panel members include:
Jane Garvey, former head of the FAA, Massachusetts commissioner of Public Works and director of Boston Logan Airport
Robert Gittens, vice president of public affairs at Northeastern University
Jose Gomez-Ibanez, Derek C. Bok Professor of Urban Planning and Public Policy at Harvard University
Katherine Lapp, former executive director and CEO for New York's Metropolitan Transportation Authority
Brian McMorrow, CFO for MassPort's Aviation Division
Joe Sullivan, mayor of Braintree
The creation of the panel comes as Baker and his staff are becoming more involved with figuring out how to bring the transit system back to full capacity. Baker said Friday his office was working "virtually day-to-day and hand-in-hand" with T officials on a recovery plan.
That's in contrast to earlier this month, when Baker said he was in contact with Transportation Secretary Pollack and had not met with T General Manager Beverly Scott since he took office in January. Baker and Scott only met for the first time last week, after Scott had already submitted her resignation following weeks of service interruptions.
Baker's announcement also follows a WBUR poll released this week which shows 81 percent of Boston area residents believe addressing the T's problems ought to be a "major priority" for the governor.
This article was originally published on February 20, 2015.