'Technical Issue' Cited For False Commuter Rail Service Alerts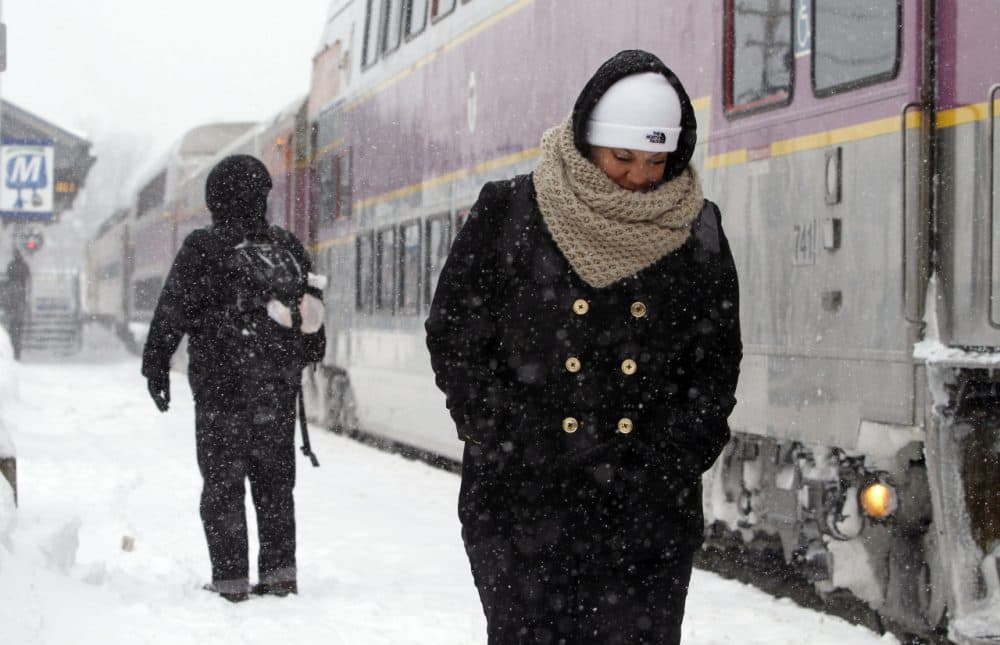 This article is more than 6 years old.
Spokesmen for the MBTA and the company that runs its commuter rail services say an erroneous alert that warned commuters that service "was delayed until further notice" appears to be the result of a "technical issue."
The T sent a notice out minutes later Wednesday morning telling commuters to disregard the alert.
Mac Daniel, a spokesman for Keolis Commuter Services, at first said the false alert that went out at about 5:30 a.m. was "possibly a hack," but later said that appeared unlikely.
Daniel says the false alert applied to commuter rail lines out of South Station, which are running at about 62 percent of a normal weekday schedule as the system continues recover from a series of snowstorms that crippled the Boston area's public transit system.
Throughout the week, the commuter rail is operating on a "modified weekday schedule." The T has said the commuter rail "is expected to have delays and cancellations due to switch and signal issues and mechanical issues with locomotives."
A week ago, Gov. Charlie Baker said he was tired of commuter rail "excuses" and insisted Keolis improve its service and keep customers better informed.
With reporting by The Associated Press and the WBUR Newsroom. A look at some of the erroneous alerts:
Update: @MBTA, Commuter Rail Investigate False Service Alerts pic.twitter.com/Pj1HwGYREH— WBZ Boston News (@cbsboston) February 25, 2015
This article was originally published on February 25, 2015.