Hernandez Messed With Security Camera After Killing, Maid Testifies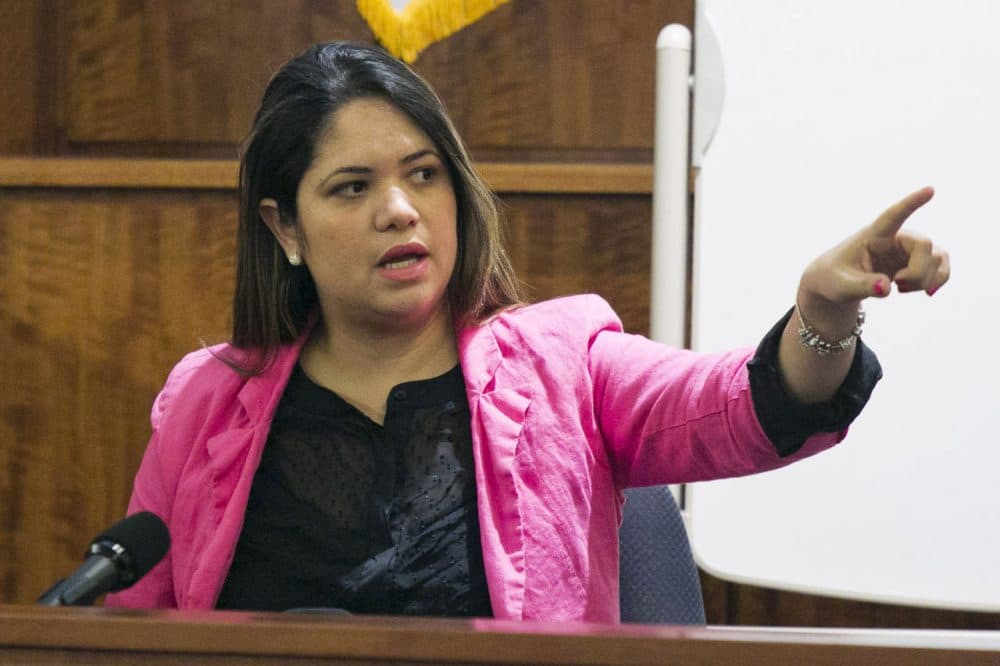 This article is more than 5 years old.
A maid who cleaned the home of former New England Patriots player Aaron Hernandez has testified at his murder trial that she saw him "messing with" the security camera in his basement the day after the killing.
Glaucia Santos said Tuesday that she was cleaning a bathroom when she heard Hernandez enter. She says she saw him touching the camera, which is located on the basement's family room ceiling.
During cross-examination, defense attorney Michael Fee presented a layout of Hernandez's basement. He suggested that Santos couldn't have seen Hernandez or the camera from where she was.
Santos could not say what Hernandez was doing with the camera.
Hernandez is charged with the June 17, 2013, killing of Odin Lloyd, who was dating the sister of Hernandez's fiancee.