More Commuter Rail Trains Returning Monday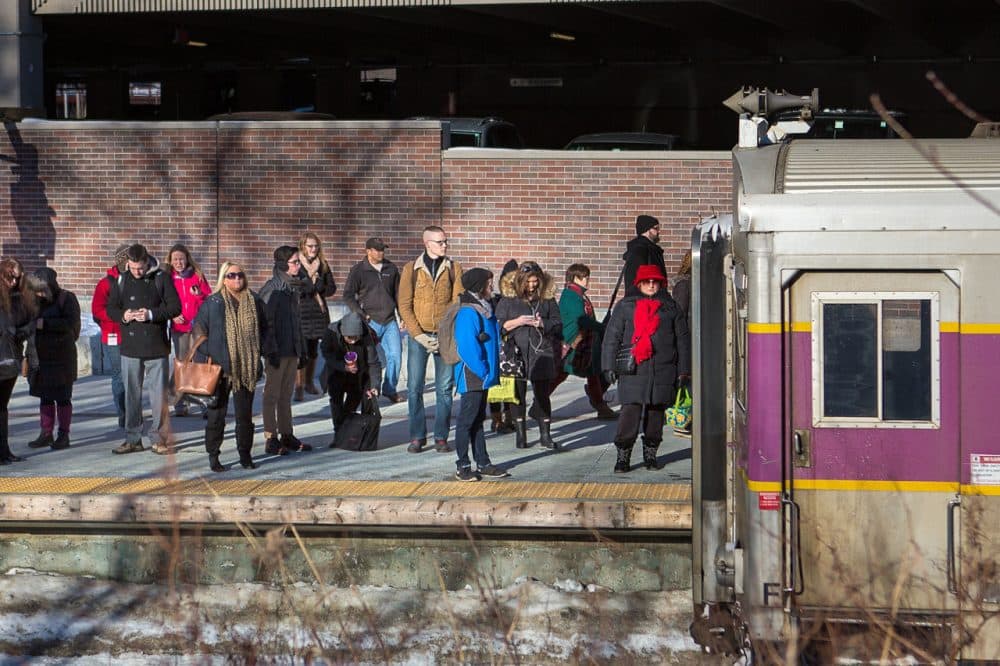 This article is more than 5 years old.
The company that operates the MBTA's commuter rail system says it's making progress in restoring full service after being battered by severe winter weather.
Keolis Commuter Services said Thursday that it planned to reinstate 42 train trips Monday, bringing the system back to 75 percent of its regular weekday schedule. The company has promised to be fully back on track by March 30.
Keolis has been repairing aging locomotives that became disabled during a series of snowstorms.
An official with the T said Wednesday that 55 locomotives were back in operation, with at least 62 needed for full service.
Keolis has apologized to commuters but is disputing a $434,000 penalty imposed by the T after nearly two-thirds of trains were either late or canceled in February.