'Got Peace?' Basketball Tournament Bridges City Schools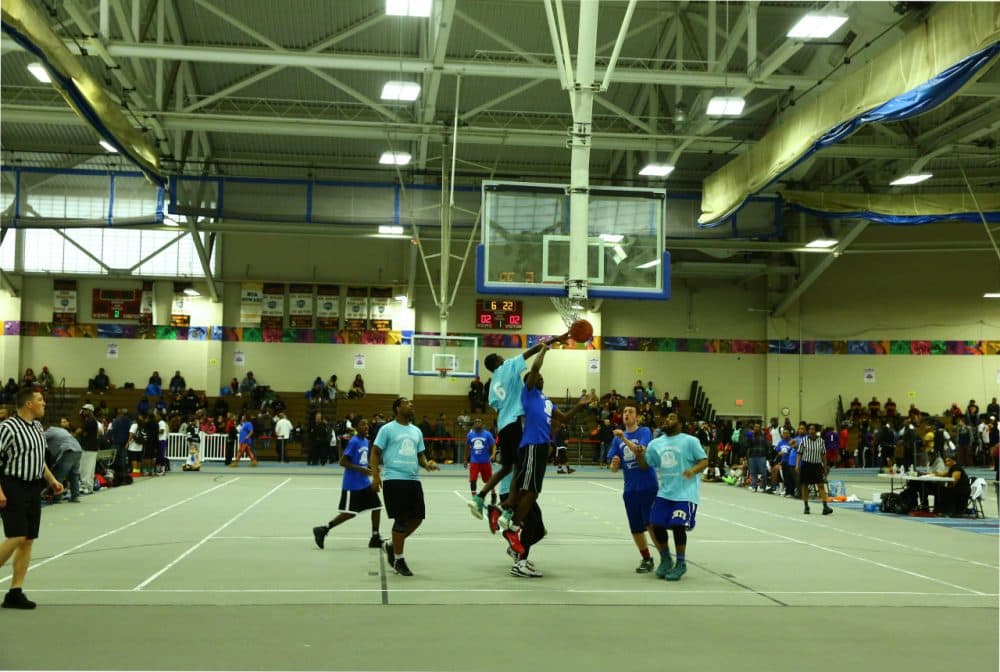 This article is more than 5 years old.
High school students from around Boston gathered at the Reggie Lewis Center in Roxbury on Saturday to play basketball in the name of peace.
The Got Peace? Basketball Tournament was organized by the Peace Collaborative, the Massachusetts Coalition to Prevent Gun Violence and Youth In Crisis Ministries.
Cristina Martinez, class president at West Roxbury Academy, said the annual event allows students from different schools to meet.
"I like that they're trying to build community, because they're trying  to outreach us with our school to different communities. It's good to have friends in other places, so that we can also feel safe," Martinez said.
House Speaker Robert DeLeo and Gov. Charlie Baker were among the elected officials there. Mayor Marty Walsh said, "We can't just talk about peace today. We've got to talk about peace tomorrow. So when you leave the gym...think about peace."