Boston Yeti Selling Swag To Benefit MSPCA's Animals In Need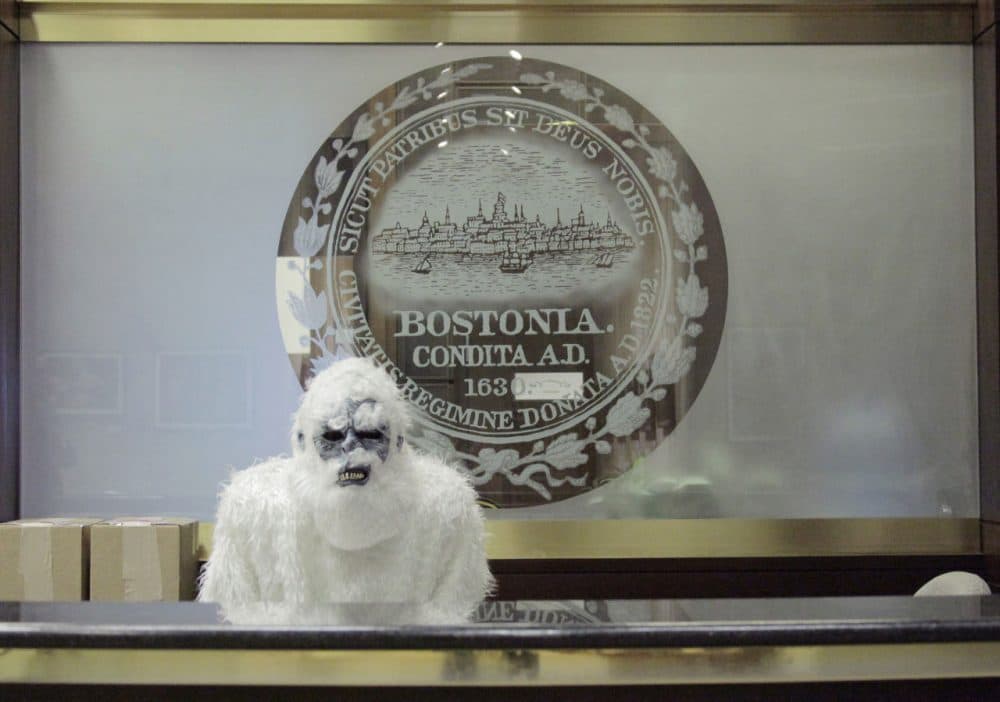 This article is more than 5 years old.
The Boston Yeti is using its newfound notoriety to help some fellow furry friends.
The abominable snowman gained a huge following on social media during Boston's epic winter by running around the city in costume and stopping to help dig out stranded drivers. Now the unidentified prankster is selling Yeti swag to raise money for the Massachusetts Society for the Prevention of Cruelty to Animals.
All of the proceeds from the sales of stickers, buttons and bookmarks will benefit the MSPCA's Angell Animal Medical Center in Boston.
The Yeti told The Associated Press in an email: "I can think of no better way to spin one's popularity than for the benefit of animals in need."
MSPCA spokesman Rob Halpin says the animal welfare group is grateful for the help.